Genesis Window Sticker Lookup
Discover the Genesis Window Sticker Lookup provided by Detailed Vehicle History, an online solution to access the window sticker for any Genesis vehicle. This sticker holds vital information like model, trim, options, pricing, and more for Genesis vehicles. Can you get the window sticker for your car? Yes, you can. Simply enter your VIN into our tool!
How to Get a Genesis Window Sticker by VIN
By providing the vehicle identification number (VIN), you can access the original window sticker of any recent vehicle. Once you enter the VIN number and provide other information, you will be required to make a little payment to view and download the Genesis window sticker by VIN.
Information Found on an Original Genesis Window Sticker
The information contained in a window sticker for a car sold in the United States and worldwide usually includes everything originally equipped from the factory on the vehicle:
Vehicle's make and model
Trim level
Engine type
Standard and optional equipment
Fuel economy rating
Safety ratings
Vehicle's warranty coverage.
Vehicle Identification Number (VIN)
Transmission Type
Exterior and Interior Colors
MSRP (Manufacturer's Suggested Retail Price)
Emissions Ratings
Factory installed equipment
Interior and exterior features
Mechanical features, and more.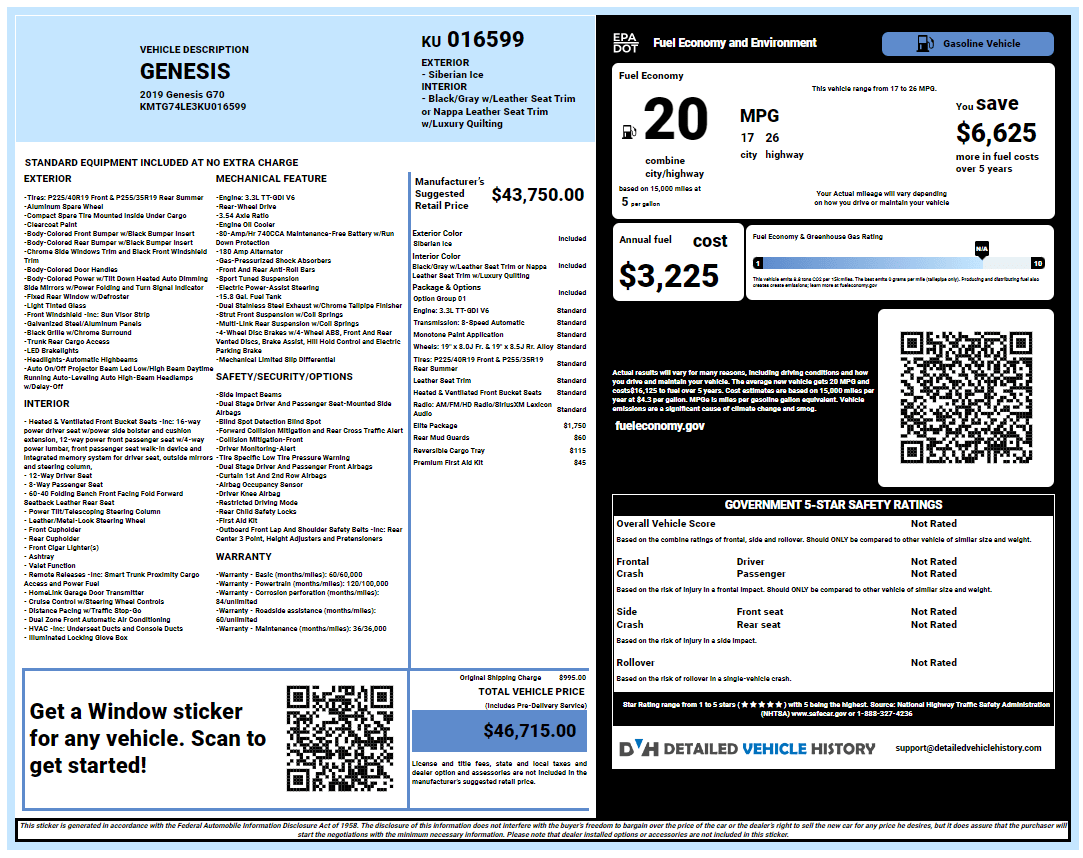 Benefits of a Genesis Monroney Sticker Lookup
Quick and easy access to important information about a vehicle
Ability to compare vehicles side by side to determine the best option for you
Ability to research new and used vehicles before making a purchase
Ability to verify the Monroney sticker information before a purchase
Ability to compare prices across different stores and manufacturers
Where to find Genesis VIN Number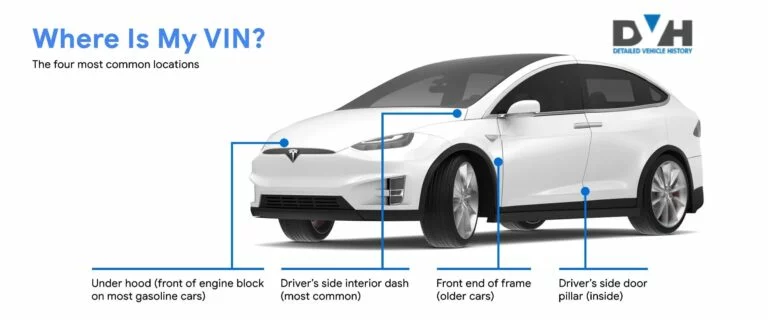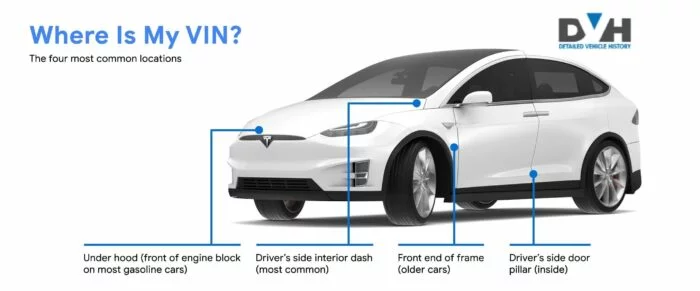 Genesis Window Sticker for Car Dealers
1. Improved Customer Satisfaction: Customers can easily identify what features are included in their vehicle by simply glancing at the Genesis window sticker. This saves them time and eliminates any confusion.
2. Increased Brand Awareness: Genesis window stickers for cars gotten with our window sticker tool prominently display the Brand's logo and other branding elements, which can help increase brand awareness for original dealers.
3. Cost Savings: Genesis window stickers are relatively inexpensive compared to other automobile marketing materials, allowing dealerships to maximize their marketing budgets.
4. Easier Documentation: The window stickers provide an easy way to document the features and options of vehicles, which is important for vehicle registrations and warranty work.
5. Improved Resale Value: Vehicles with window stickers can be more attractive to potential buyers, which can increase the resale value of the vehicle.
Genesis is a brand of luxury vehicles owned by the South Korean automaker Hyundai Motor Group. The brand was introduced in 2015 and currently offers a range of sedans, SUVs, and sports cars. Genesis vehicles are known for their high-quality craftsmanship, advanced technology, and luxurious features.
Some of the models in the lineup include the G80 and G90 sedans, the GV80 SUV, and the G70 sports sedan. These vehicles are equipped with a variety of features such as leather upholstery, advanced driver assistance systems, and powerful engines. Genesis also offers a range of customization options and personalized service through its "Genesis at Home" program, which allows customers to shop for and test drive vehicles from the comfort of their own homes.
In addition to its focus on luxury, Genesis is also committed to sustainability and safety, with many of its vehicles earning top ratings in these areas.
Hyundai Genesis G90
Hyundai Genesis G80
Hyundai Genesis G70
Hyundai Genesis G90 Ultimate
Hyundai Genesis G80 Sport
Hyundai Genesis G80 Ultimate
Hyundai Genesis G80 Ultimate 3.3T
Hyundai Genesis G80 Ultimate 5.0
Hyundai Genesis G70 Sport
Hyundai Genesis G70 Advanced
Frequently Asked Questions
Lookup Window Sticker by all manufacturer