Bentley Window Sticker Lookup
Can you get a window sticker from a VIN number? Yes, use our sticker lookup tool to get one now. The Bentley Window Sticker Lookup is an online tool enabling users to access any Bentley vehicle's window sticker. By entering the VIN or year, make, model, customers swiftly receive information about original equipment, options, packages, and pricing in a window sticker.
How To Get Original Bentley Window Stickers by VIN
If you are looking for an answer to how to get original window sticker for your Bentley vehicle you will need to enter your the 17-character VIN and other required information, and select the "Get Access Now" button. You will be asked to pay and then get redirected to your account to view or save a copy on your device as a PDF or JPG file for future reference.
The Bentley window sticker by VIN contains important information such as the vehicle's model and trim, engine type, exterior and interior colors, MSRP (Manufacturer's Suggested Retail Price), standard and optional features, and more.
What's on a Bentley Window Sticker?
A Bentley window sticker or Bentley build sheet is a document that contains a variety of information about a Bentley vehicle. It typically includes the following:
Vehicle Identification Number (VIN)
Make and Model
Engine Size
Transmission Type
Factory installed equipment
Interior and exterior features
Mechanical features
Exterior and Interior Colors
MSRP (Manufacturer's Suggested Retail Price)
Standard Equipment
Optional Equipment
Fuel Economy Ratings
Warranty Information
Emissions Ratings
Safety Ratings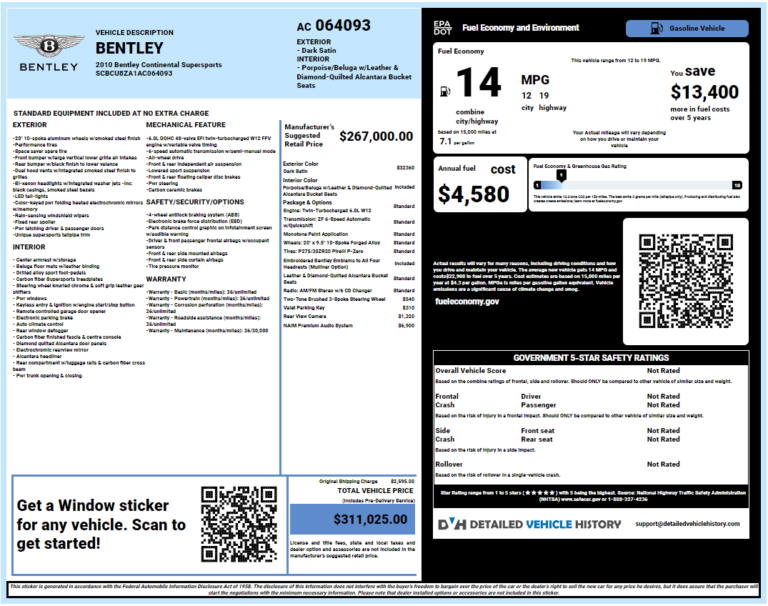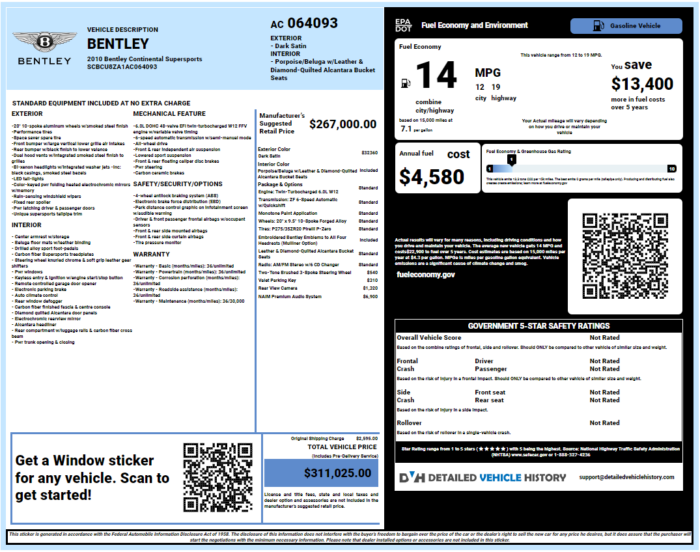 Benefits of a Bentley Window Sticker Lookup
The Bentley window sticker lookup or Bentley Monroney Sticker Lookup is a great tool for researching vehicle values. It provides an accurate assessment of a vehicle's market value, taking into account its features and options, as well as its condition. This can be a great resource for anyone looking to buy or sell a car, as it can help them determine the fair value of the vehicle.
The Bentley Monroney Sticker Lookup can help potential buyers determine if they are getting a good deal on a car they are considering purchasing.
It can also provide valuable information on the safety and reliability of a vehicle, as well as its mileage, its fuel economy, and its emissions rating.
A premium Bentley build sheet can also provide information on any recalls or service bulletins related to the vehicle.
Where to find the Bentley VIN Number?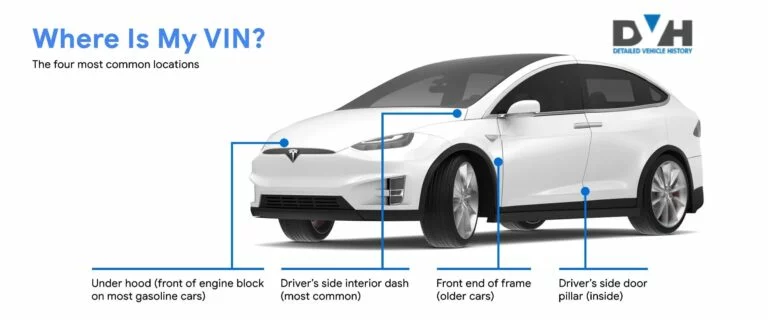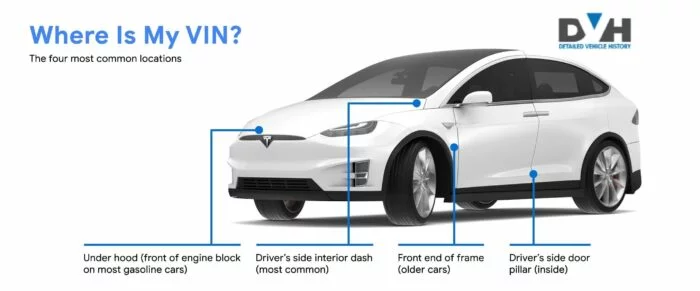 Bentley Window Sticker By VIN For Car Dealers
Bentley Window Stickers are critical for dealerships and sellers because they help them to quickly and easily price their cars competitively. Dealers can use the Bentley build sheets to determine the price of the car and then adjust the price to fit their own margin. This allows them to remain competitive and attract more customers to their dealership.
Bentley Window Stickers are essential for dealerships to meet legal requirements. In the United States, the Federal Trade Commission (FTC) requires car dealers to display window stickers on all vehicles. This provides users with all the information they need in order to make an informed decision.
Bentley window stickers also help dealers to demonstrate transparency regarding the car's price. A Bentley sticker provides customers with a clear understanding of the car's value, which helps to build trust between the dealer and the customer. This trust can be crucial for dealers to ensure customer loyalty and repeat business.
Bentley, the distinguished British luxury automaker, is synonymous with elegance, craftsmanship, and luxury. Renowned for its iconic design, powerful performance, and opulent interiors, Bentley exemplifies automotive excellence and continues to set the standard for prestige and sophistication in the industry.
Bentley Bentayga
Bentley Continental GT
Bentley Continental GTC
Bentley Mulsanne
Bentley Flying Spur
Bentley Continental Supersports
Bentley Arnage
Bentley Brooklands
Bentley Azure
Bentley Turbo R
Frequently Asked Questions
Lookup Window Sticker by all manufacturer