Suzuki Window Sticker Lookup
Have you ever wanted to get the original window sticker price of your Suzuki vehicle? Now you can do it in a very simple way with Suzuki Window Sticker Lookup. With our search tool, you can quickly and easily look up the original price of your Suzuki vehicle. Don't worry if you don't know the year, make, and model – we will help you find the information you need. Get the facts you need to make the right decisions with Suzuki Window Sticker by VIN!
How to Get the Suzuki Window Sticker by VIN?
If you are trying to get the Suzuki window sticker by VIN, the best way to do so is to contact your local Suzuki dealer. The dealer should have access to the original window sticker information and can provide the requested information.
Additionally, you can find the Suzuki window sticker on our website. Just navigate to the "Window Sticker Page" and enter your vehicle's VIN and email to get the original window sticker.
Types of Information on a Suzuki Window Sticker
The Suzuki Window Sticker report provides detailed information about a car's features, options, and specifications. It includes details such as the car's year, make and model, engine type, transmission type, body type, color, and trim level. The sticker also provides information about the car's fuel economy, safety ratings, and any warranties or extended service plans that may be included with the vehicle.
Additionally, the window sticker may include information about the car's crash test ratings, emissions ratings, and any recalls that may be associated with the vehicle.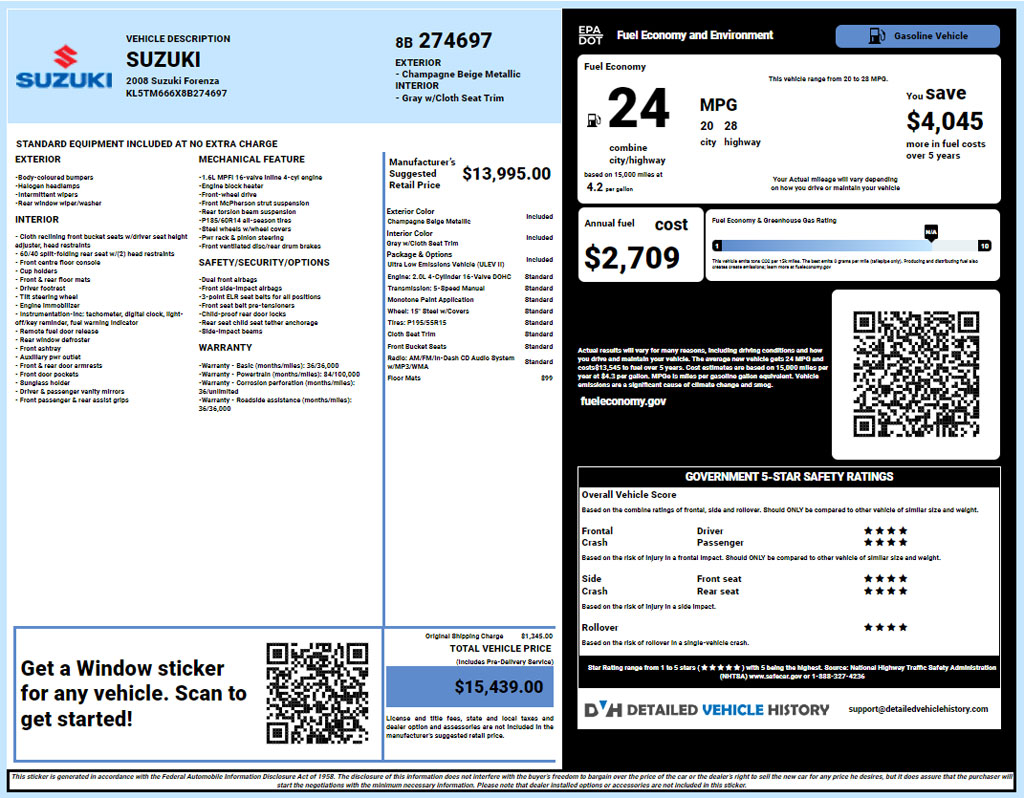 Benefits of a Suzuki Monroney Sticker Lookup
A Suzuki Monroney Sticker Lookup provides a convenient way to access important information about a vehicle. It provides a comprehensive overview of the vehicle's features, its standard and optional equipment, its base, and total prices, and its fuel economy ratings.
It's a great way for potential car buyers to make an informed decision about which vehicle to purchase. It also serves as a helpful reference for Suzuki owners who want to learn more about their vehicles.
Where to Find Suzuki VIN Number?
The Suzuki VIN number can be found on the vehicle itself in several locations. It is usually printed on the dashboard on the driver's side, stamped on the engine block, and/or printed on the door jamb. It should also be printed on the vehicle's documents, such as the title or registration documents.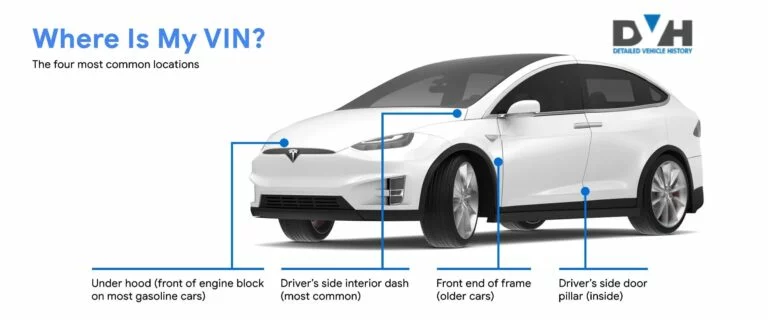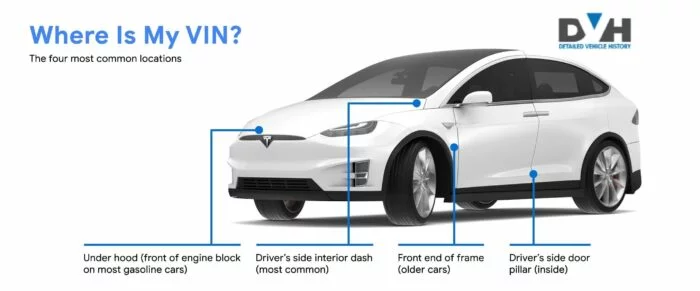 Suzuki Window Sticker for Car Dealer
Suzuki window stickers can help car dealers to grow their business by providing customers with a clear and concise overview of the vehicle's features and specs. The sticker can also act as a marketing tool, drawing the attention of potential buyers and increasing the visibility of the dealership.
Additionally, window stickers can provide an easy way for car dealers to offer discounts and promotions, creating a competitive edge and driving more customers to the dealership.
Suzuki Motor Corporation, founded in 1909, is a multinational corporation headquartered in Japan. The company specializes in manufacturing automobiles, motorcycles, all-terrain vehicles, outboard marine engines, and various other small internal combustion engines. Suzuki is the tenth largest automobile manufacturer in the world, with a global market share of around 8.7%.
The company focuses on producing small cars, sport utility vehicles, and vans. Suzuki also produces a variety of four-wheel drive vehicles, including the popular Grand Vitara. Its market capitalization is estimated at over $33 billion. Suzuki also has a strong presence in the motorcycle market, offering a wide range of models across all segments.
Find Window Stickers for the Following Suzuki Vehicle Models
Suzuki Alto
Suzuki Baleno
Suzuki Celerio
Suzuki Ignis
Suzuki Swift
Suzuki Dzire
Suzuki Vitara
Suzuki S-Cross
Suzuki Jimny
Suzuki Ertiga
Suzuki XL7
Frequently Asked Questions
The window sticker for your Suzuki car should include all the necessary information about your vehicle. It should include the year, make, model, trim level, engine size, transmission type, color, and features. It should also include the MSRP (Manufacturer's Suggested Retail Price) and any optional packages or accessories that were added to the vehicle. It contains governmental security ratings, fuel economy, and environmental emissions.
A factory window sticker is an adhesive label placed on a car's window after being manufactured. It provides information about the car, such as its make, model, year, trim level, optional equipment, and original MSRP. The sticker is also known as a Monroney sticker, after Senator Mike Monroney of Oklahoma, who sponsored the legislation requiring manufacturers to make this information available.
Lookup Window Sticker by all manufacturer