Maybach Window Sticker Lookup
Maybach Window Sticker Lookup is an online tool that allows users to view the original window sticker information for any Maybach vehicle. The tool allows users to search for vehicles by model year, model, and VIN number. The window sticker provides information about the vehicle's standard and optional features, as well as its factory-installed options and packages.
How to Get a Maybach Window Sticker by VIN
1. First, you need to obtain the Maybach VIN. This can be found in a few different places, including on the driver's side dashboard, on the driver's side door jamb, or on the insurance card.
2. Once you have your VIN, enter into our Maybach window sticker lookup tool which will be able to provide you with the original window sticker for your specific vehicle.
3. You will be required to provide additional information like your email address and phone number (optional). You will also have to purchase the window sticker for your Maybach at a fee.
Enhance your Maybach ownership experience by obtaining the authentic sticker Maybach, showcasing its premium details.
Types of information on a Maybach Window Sticker
Model
Body Type
Standard & Optional Equipment
MSRP
Fuel Economy (MPG City/Highway)
Engine Displacement
Transmission Type
Exterior Paint Color
Interior Trim
Warranty Information
Destination Charges
Emissions System
Safety Ratings
Benefits of a Maybach Sticker Lookup
Access essential information about your vehicle's features and specifications through the Monroney sticker by VIN.
• Comparing different vehicles side-by-side to see which one is the best value.
• Viewing the original window sticker and getting an accurate estimate of the vehicle's market value.
• Ability to quickly research different vehicles and make an informed decision before making a purchase.
• Get a better understanding of the hidden costs associated with buying a vehicle such as taxes, registration fees, and extended warranties.
• Viewing a vehicle's standard features and options to determine which features are worth the extra cost.
• Prioritize safety and reliability with the Maybach 62 recalls check, keeping your vehicle up to standard.
Where to find Maybach VIN Number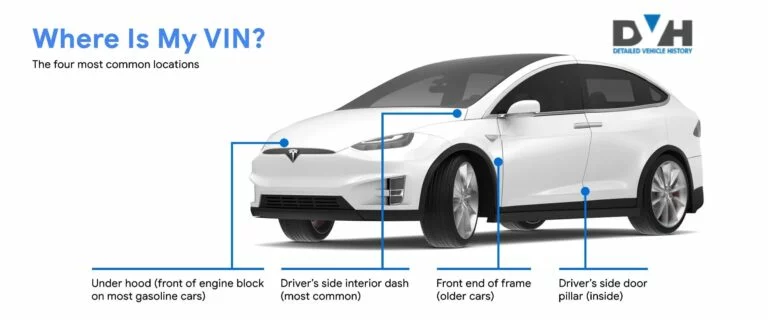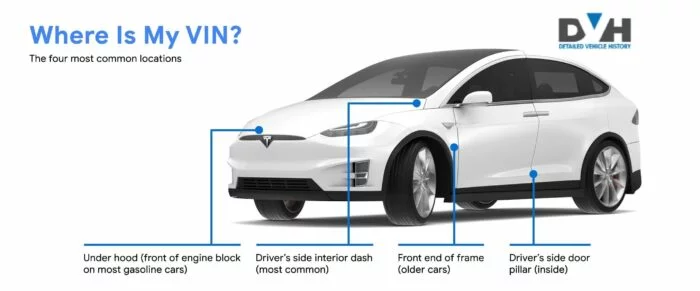 Maybach Window Sticker for Car Dealer
1. Increased visibility: By displaying a Maybach window sticker, car dealers are able to increase their visibility to potential customers. The sticker can be seen from a distance and will help draw attention to the car dealer's lot.
2. Increased Resale Value: By featuring a Maybach window sticker, car dealerships can increase the resale value of their vehicles. This is because buyers are more likely to be attracted to vehicles that feature the Maybach logo, thus increasing the value of the car.
3. Improved Customer Experience: The Maybach window sticker provides customers with a sense of assurance that they are buying a luxury vehicle from a reputable dealership. This can help create a positive customer experience, leading to more sales and repeat customers.
4. Easy to apply: The Maybach window sticker is easy to apply and remove, and can be used to showcase a car dealer's vehicles without making any permanent changes.
Maybach is a luxury vehicle brand owned by Daimler AG. It was founded in 1909 by Wilhelm Maybach and his son Karl Maybach. The brand has a long and storied history, having been the official car of the German imperial family in the early 20th century and the choice of royalty and heads of state.
Maybach vehicles are known for their luxury features, such as handcrafted interiors, custom-made leather upholstery, and powerful engines. Maybach vehicles are often used as limousines, but they have been used as personal cars and SUVs as well. The Maybach SUV, the G650 Landaulet, was released in 2017 and is the most expensive SUV in the world, with a starting price of over $1 million.
Maybach vehicles are powered by a variety of engines, including V8 and V12 engines. The Maybach S650 model is powered by a 6.0-liter V12 engine that produces 621 horsepower and 738 lb-ft of torque. The Maybach G650 Landaulet is powered by a 6.0-liter V12 engine that produces 630 horsepower and 738 lb-ft of torque.
Need to learn more about your vehicle? Stay informed about safety with the Maybach 57 recalls check, ensuring your vehicle's integrity. Don't overlook safety – perform a thorough Maybach 57 recalls check to address any potential issues.
Maybach Vehicle models list
Maybach 5
Maybach 62
Maybach Exelero
Maybach 57S
Maybach Landaulet
Maybach Vision Ultimate Luxury
Maybach G650 Landaulet
Maybach S650 Cabriolet
Maybach S650 Pullman
Maybach S600 Guard
Frequently Asked Questions
Lookup Window Sticker by all manufacturer