Toyota Window Sticker Lookup
Toyota Window Sticker Lookup is an online tool that allows you to view the window sticker for a new or used Toyota vehicle. The window sticker contains details about the vehicle, including its make, model, trim level, standard and optional equipment, and EPA-estimated fuel economy ratings. The window sticker can also be used to check the vehicle's warranty information.
How to Get a Toyota Window Sticker by VIN
To get a Toyota window sticker by VIN, you will need to provide the Toyota VIN number in order to access a copy of the original window sticker. You will need to provide additional information like your email address and phone number (optional) and a small fee will be charged to access the original vehicle information.
Types of information on a Toyota window sticker
Vehicle Identification Number (VIN)
Make and model of the vehicle
Engine type
Fuel economy ratings
Standard and optional equipment
Manufacturer's suggested retail price
Destination charge
Total price
Emission control information
Safety ratings
Warranty information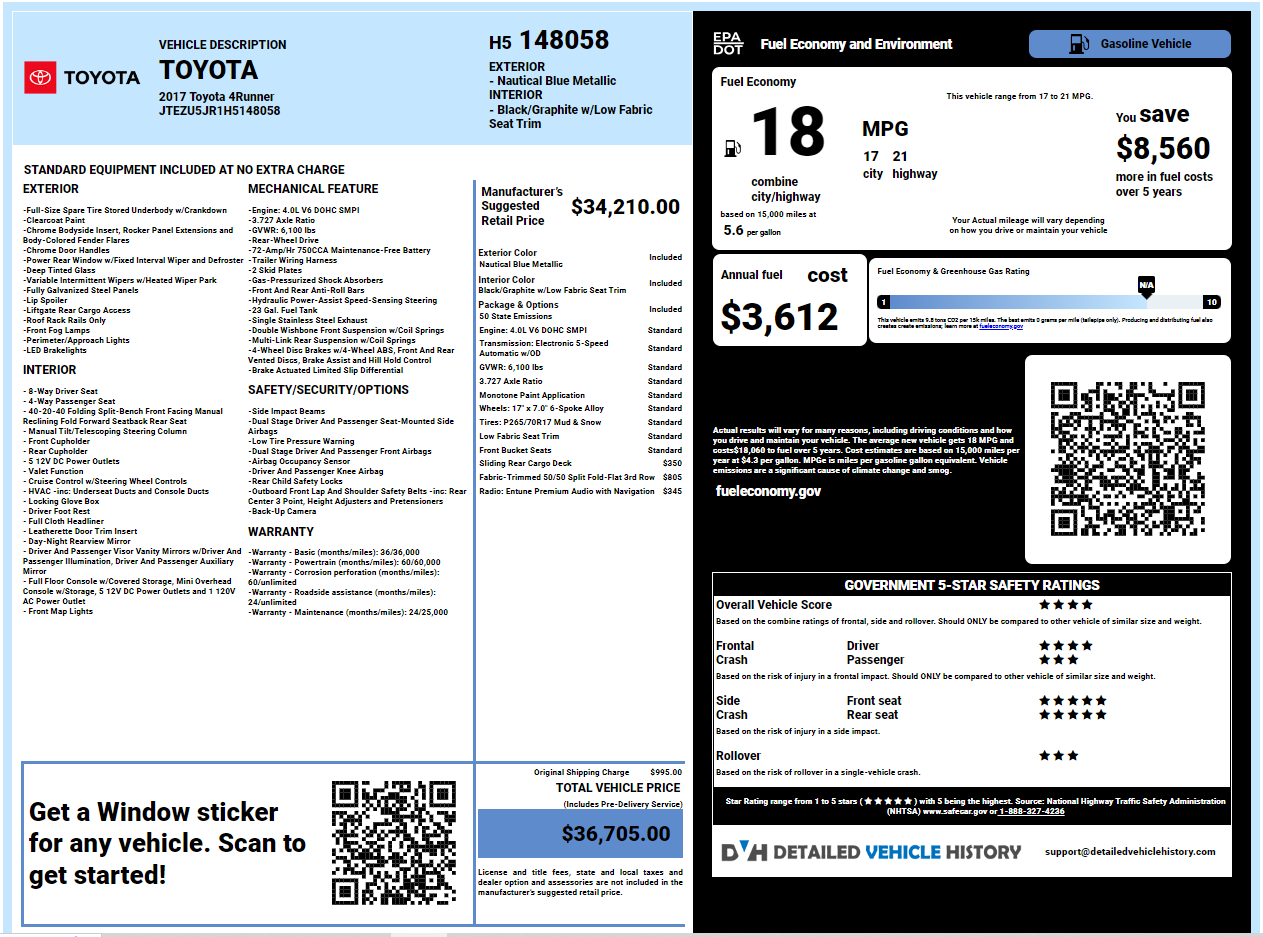 Benefits of a Toyota Monroney Sticker Lookup
1. Quick and easy way to find out a vehicle's features, specifications, and pricing.
2. Provides important information about the vehicle's standard and optional features, as well as pricing.
3. Helps you compare different models and features to determine which is the best option for you.
4. Gives you access to the manufacturer's suggested retail price (MSRP) of the vehicle, which can be used to negotiate the best deal.
5. Helps you determine the value of a used vehicle by providing important information about its features, specifications, and pricing.
Where to find Toyota VIN Number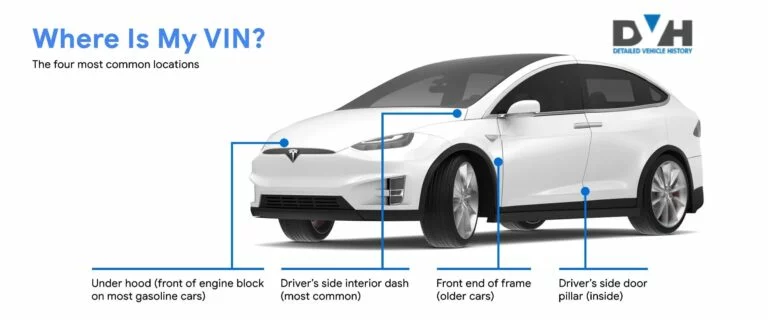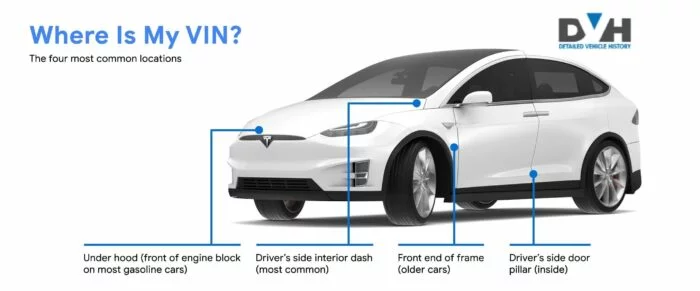 2020 Toyota Tacoma
VIN: 5TFCZ5AN9LX217854
2018 Toyota Camry
VIN:4T1B11HK8JU678543
2012 Toyota Tundra
VIN: 5TFHW5F17CX267456
Toyota Window Sticker for Car Dealers
1. Transparency: Toyota Window stickers help dealers provide more transparency in their pricing and allow customers to compare different models more easily.
2. Branding: Toyota Window stickers give dealers the opportunity to further their brand by displaying their logos and other branding information.
3. Legal Compliance: Toyota Window stickers help dealers comply with federal and state laws, including the Truth in Lending Act, which requires dealers to disclose important information about vehicle financing.
4. Increased Sales: Toyota Window stickers help dealers promote the features and options of their vehicles, which can lead to increased sales.
5. Improved Customer Service: Window stickers help dealers give customers a better understanding of the vehicles they are considering, which can lead to more satisfied customers.
Toyota Motor Corporation is a Japanese multinational automotive manufacturer headquartered in Toyota, Aichi, Japan. Founded in 1937 by Kiichiro Toyoda, Toyota has grown to become the world's largest automobile manufacturer and the largest listed company in Japan by market capitalization. As of 2019, Toyota employed nearly 365,000 people worldwide and was the eleventh-largest company in the world by revenue
Toyota is the world's first automotive company to produce more than 10 million vehicles per year. It did so in 2012 according to OICA, and in 2013 according to company data. As of July 2014, Toyota was the largest listed company in Japan by market capitalization (worth more than twice as much as number 2-ranked SoftBank) and by revenue.
Toyota is the world's market leader in sales of hybrid electric vehicles, and one of the largest companies to encourage the mass-market adoption of hybrid vehicles across the globe. Cumulative global sales of Toyota and Lexus hybrid passenger car models achieved the 10 million milestone in January 2017. Its Prius family is the world's top-selling hybrid nameplate with over 6 million units sold worldwide as of January 2017.
Toyota has been the world's top automobile manufacturer since 2010.
When shopping for a new car, one of the essential elements to consider is the wealth of information available to you. Beyond just the aesthetics, features, and specifications, you can delve into the finer details through resources like forums and official dealerships. If you're looking to get the original car window sticker or build sheet, these forums and dealerships often provide a window into your chosen vehicle's history and attributes. Additionally, getting a window sticker, often available in PDF format, can offer insights into your new car's unique qualities. Whether it's the decal on the windshield or the details within the PDF, both the forum community and your local Toyota dealer can be invaluable sources of information as you embark on the journey to purchase a new car.
Toyota Vehicle models list
Toyota Prius
Toyota Corolla
Toyota Camry
Toyota Yaris
Toyota Avalon
Toyota C-HR
Toyota RAV4
Toyota 4Runner
Toyota Highlander
Toyota Tacoma
Toyota Tundra
Toyota Sequoia
Toyota Land Cruiser
Toyota Mirai
Toyota 86
Toyota Sienna
Toyota Supra
Frequently Asked Questions
Lookup Window Sticker by all manufacturer