Hyundai Window Sticker Lookup
Introducing Hyundai Window Sticker Lookup: the most comprehensive and easy-to-use tool for generating your Hyundai's window sticker report. With this tool, you can quickly and accurately look up the original window sticker for any Hyundai vehicle, giving you an easy way to see all the features and options that were available when your vehicle was first purchased. With Hyundai Window Sticker Lookup by VIN, you'll be able to access the information you need to make informed decisions about your vehicle. So don't wait, try the Hyundai Window Sticker Lookup tool today and start enjoying the convenience and accuracy it offers.
How to Get the Hyundai Window Sticker by VIN?
To get the Hyundai window sticker by VIN from detailedvehiclehistory.com, simply visit the website, navigate to their "Window Sticker Page" from the top menu and enter the VIN number of the Hyundai vehicle you are interested in.
The website will then generate the window sticker for that specific vehicle, which will include a list of features, options, and the manufacturer's suggested retail price.
This information can be helpful when shopping for a new or pre-owned Hyundai vehicle, as it allows you to make an informed purchasing decision and negotiate the best price possible.
Types of Information on a Hyundai Window Sticker
A Hyundai window sticker, also known as a Monroney label or Monroney sticker, is a label required by the United States Department of Transportation to be displayed in the window of every new car sold in the United States. The window sticker provides the purchaser with important information about the vehicle, including:
Manufacturer's suggested retail price (MSRP)
Destination charge
Standard and optional equipment
Fuel economy ratings
Warranty information
Vehicle identification number (VIN)
Vehicle model and trim level
Engine and transmission type
Dimensions (length, width, height, wheelbase)
Curb weight
Tires and wheels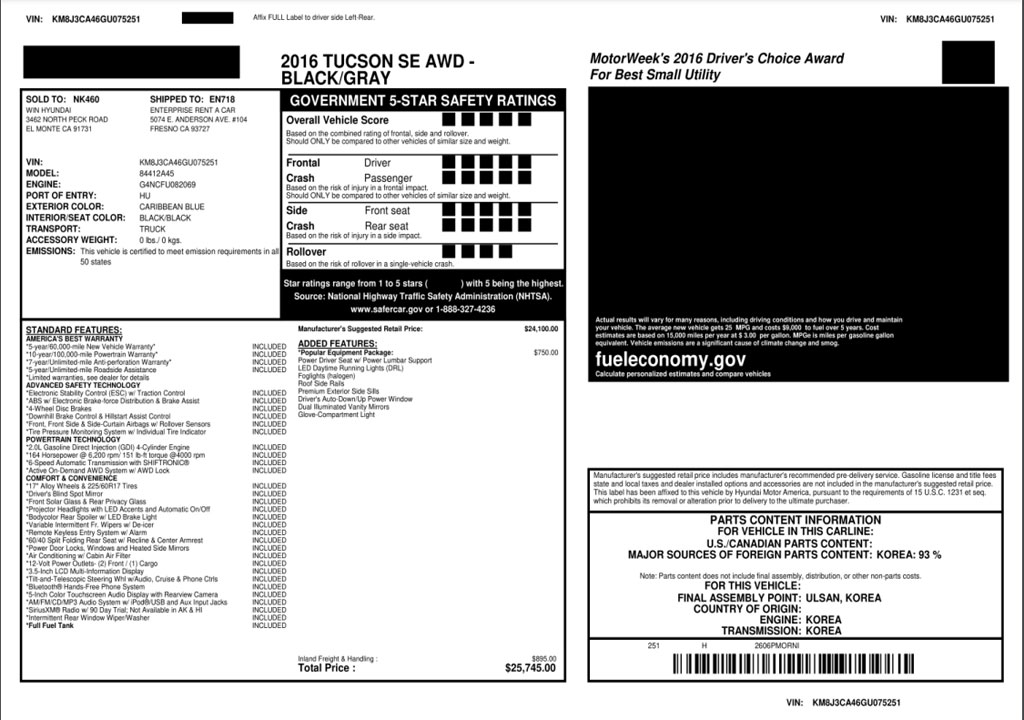 Benefits of a Hyundai Monroney Sticker Lookup
There are several benefits to using a Hyundai Monroney sticker lookup tool:
Get accurate pricing information: The Monroney sticker provides the manufacturer's suggested retail price (MSRP) for the vehicle, which can help you determine the fair market value of the car.
Know what you're getting: The sticker lists all of the standard and optional equipment that comes with the vehicle, so you know exactly what you're paying for.
Compare vehicles: By looking up the Monroney stickers for multiple vehicles, you can easily compare the features and options of different models and make an informed decision on which one is the best fit for you.
Negotiate the best price: With accurate pricing information and a list of the vehicle's features and options, you can negotiate a better price with the seller.
Where to Find Hyundai VIN Number?
The VIN number for a Hyundai vehicle can be found on the driver's side dashboard, near the windshield. It can also be found on the vehicle's registration paperwork and insurance documents. Additionally, the VIN may be printed on the vehicle's title documents.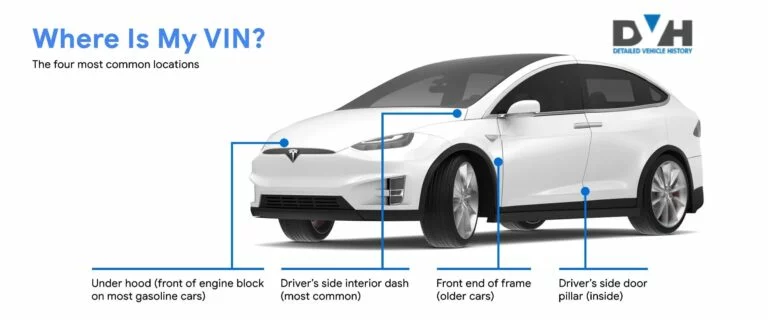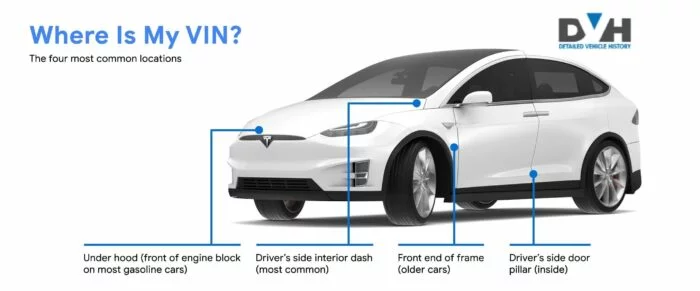 Hyundai Window Sticker for Car Dealer
Our package includes professional, high-quality window stickers that clearly and accurately display important information about the vehicles on your lot.
In addition to the standard features, options, and specifications of the vehicle, our stickers also include a space for your dealership's logo and contact information. This helps to promote your business and make it easy for potential customers to get in touch with you.
With our window sticker dealership package, (knock in the website live chat to get more details) you'll be able to provide valuable information to your customers and create a professional image for your dealership. Order now and start seeing the benefits today! 


Thank you for considering the Hyundai Palisade forum as a resource for your ownership journey. Before proceeding, please ensure that you've updated your browser for a better experience on the site. If you're looking to get a window sticker for your Hyundai Palisade, there's a convenient option available. You can generate a PDF version of the window sticker that provides valuable insights into your vehicle's features and specifications. As an owner, you'll love being part of the Hyundai Palisade community and connecting with fellow enthusiasts. Whether you're a seasoned Palisade owner or a new enthusiast, this forum is the perfect place to exchange insights and experiences. So, whether you're a Hyundai Palisade maniac or just starting to explore the world of SUVs, this forum is your go-to point for discussions, information, and support. check to see if Javascript is disabled, if yes please enable Javascript in the browser before proceeding. 
Hyundai is a South Korean multinational automotive manufacturer that was founded in 1967 by Chung Ju-Yung. The company is known for producing a wide range of vehicles, including sedans, SUVs, trucks, and buses. Hyundai is also involved in the production of a variety of other products, including construction equipment and engines.
One of the key features of Hyundai vehicles is their focus on safety. The company is committed to producing vehicles that are equipped with the latest safety technologies and features, and many of its models have received top ratings from organizations like the Insurance Institute for Highway Safety.  
Hyundai VIN lookup window sticker is a search term that helps users to find
the Hyundai window sticker lookup tool.
Hyundai window sticker by VIN free: This search term is common amongst users looking for a free service, which is not provided by Detailed Vehicle History. You can use the term VIN lookup window sticker to find this tool, the benefits outs weighs the cost, because it provides in-depth insight into MSRP, safety features, and other important aspects of a car under consideration.
Find Window Stickers Report for the Following Hyundai Models
Accent: A compact sedan that is known for its fuel efficiency and practicality
Elantra: A compact sedan that offers a spacious interior and a range of advanced features
Sonata: A mid-size sedan that is known for its comfort and advanced safety features
Santa Fe: A mid-size SUV that is spacious and capable, with a range of advanced features
Tucson: A compact SUV that is known for its fuel efficiency and versatility
Kona: A small SUV that is agile and fun to drive, with a range of advanced features
Palisade: A large SUV that offers a spacious interior and a range of luxurious features
Veloster: A compact sports car that is known for its unique styling and performance
Nexo: A fuel-cell electric vehicle that offers a long driving range and advanced features
Frequently Asked Questions
Lookup Window Sticker by all manufacturer