Vehicle recall check helps you stay safe!
A vehicle recall occurs when manufacturers want to fix safety-related issues by repairing, replacing, offering a refund, or repurchasing the vehicle, run a recall check now.
What does an open vehicle safety recall mean?
A Vehicle recall is issued when an automaker or National Highway Traffic Safety Administration (NHTSA) determines that vehicle equipment like tires, airbags, etc. fails to meet minimum safety standards.
A defect may be noticed in a group of vehicles of the same make or model or items of equipment of the same type and manufacture posing a danger to vehicle safety.
Types of vehicle Recalls:
There are three types of vehicle safety recalls that are issued by auto manufacturers namely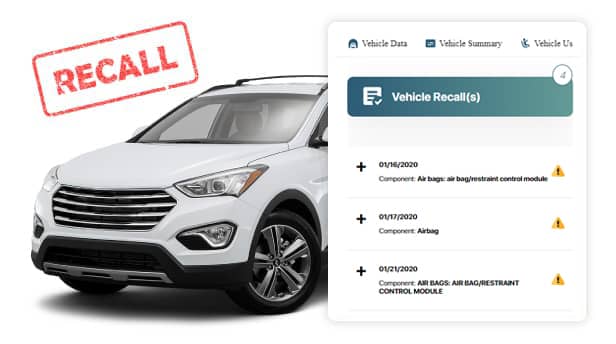 Why do you need to run a Recall Check?
You need a recall check for the following reasons:
When it comes to vehicle safety, conducting an open recall check is a crucial step for any responsible owner. A safety recall check ensures that your car is free from any known defects that could pose risks to you or other road users. To get a comprehensive view of your vehicle's past, it's essential to look into detailed vehicle history reports. Beyond the vehicle itself, don't forget about essential components like your tires and car seats. Regular tire recall checks and car seat recall checks are essential for ensuring your entire driving experience is secure. Stay informed about your recall history check to keep your vehicle and its components in top-notch condition.
Check Recall By Manufacturer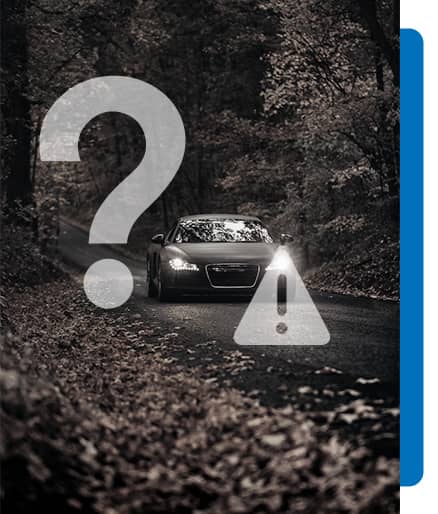 Why do you need to run a Recall Check?
How to check for any recall?
If your vehicle is currently under recall, you should have been notified by your vehicle's manufacturer within sixty days. You haven't received a notice? Don't worry.
To know if your vehicle is included in any recalls, you can look up recalls by VIN or simply enter the year, make, and model of the vehicle.
Simply, enter your 17 digits VIN into our recall Lookup Tool to check for open safety recalls.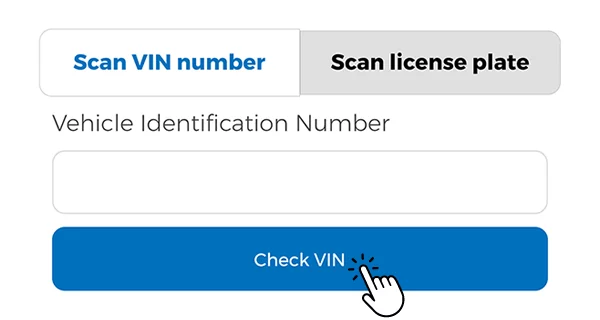 More information on vehicle safety recalls
Technical Service Bulletins are not issued to consumers, however, consumers can check for these bulletins on their own.
Sometimes repairs with a TSB are free but you should be aware of possible changes that may occur. Your car warranty may cover the TSB, but if you are not aware of TSB and the warranty has ended you may have to pay for the repairs yourself.
When it comes to the safety and reliability of your vehicle, conducting an open recall check is a fundamental step in responsible vehicle ownership. A safety recall check allows you to access a detailed vehicle history to ensure that your car is free from any outstanding recalls or safety issues. Don't forget to perform a tire recall check as well, as maintaining the integrity of your tires is crucial for safe driving. Additionally, for families with young children, a car seat recall check is essential to guarantee that your child's car seat meets all safety standards. Regularly conducting a recall history check ensures that you can drive with confidence, knowing that your vehicle and its components are up-to-date and in compliance with safety regulations.