A Shelby VIN Check is a service that allows you to obtain important information about a Shelby vehicle's history by entering its unique VIN (Vehicle Identification Number). This information can include accident history, ownership history, service records, and more. Performing a Shelby VIN Check can help you make an informed decision when buying a used Shelby vehicle and avoid potential scams or fraud.
What Does Shelby VIN Number Contain?
A Shelby VIN contains 17 alphanumeric characters that provide detailed information about the vehicle's manufacturing origin, equipment, and history. The first three characters represent the World Manufacturer Identifier (WMI) and indicate the vehicle's country of origin and manufacturer. The next five characters represent the Vehicle Descriptor Section (VDS) and provide information about the vehicle's model, body type, engine type, and transmission. The last nine characters represent the Vehicle Identifier Section (VIS) and provide a unique identifier for the specific vehicle, including its production sequence number.
You can use the information in the Shelby VIN check report to negotiate a better price by pointing out any discrepancies or issues with the vehicle's history. For example, if the report shows that the vehicle has been in an accident, you can use this information to negotiate a lower price or request that the seller provides more information about the extent of the damage.
You can also spot red flags that might indicate a problem with the vehicle by looking for inconsistencies in the report or signs of tampering or fraud. For example, if the Shelby VIN on the report does not match the one on the vehicle or if the report shows a salvage title but the seller claims the vehicle has never been in an accident, these could be warning signs.
Information Provided by a Shelby VIN Check
Our Shelby VIN Check service provides comprehensive information about a vehicle's history, including its ownership history, accident history, service and maintenance records, sales listing history, auction records, vehicle use, and more. We stand out from other services by offering a user-friendly interface and access to accurate and up-to-date information from multiple reliable sources. Our service is designed to provide you with the information you need to make an informed decision when buying a used Shelby vehicle, and our team is hell-bent in providing excellent customer support and ensuring customer's satisfaction.
Check Shelby's Previous Owners Using Our VIN Lookup
Our Shelby VIN Lookup service can help you check the vehicle's previous owners by providing you with a detailed ownership history report. This report includes information about the previous owners of the vehicle, including the location of use, and the dates they owned the vehicle. By using our service, you can also check for any outstanding liens on the vehicle, which can affect its ownership and title status. Our service is easy to use and provides accurate and up-to-date information that can help you make an informed decision when buying a used Shelby vehicle. Try our Shelby VIN Lookup service today to obtain the ownership history report of any Shelby vehicle.
Shelby VIN Check-In 3 Steps
It's simple to use our VIN Check Tool. Follow these three easy steps below to Decode your VIN Number.
To decode your Shelby's VIN, you need to find it first. It is usually found on the inside of the driver's door frame or windshield
Enter the VIN in the search form above. Press the button or press enter and wait for your Shelby  VIN to be processed
Review the report to ensure you have entered the correct VIN. If you need more data, you can get a vehicle history report.
Shelby VIN Check Sample Reports
Shelby is a legendary American automotive brand known for producing high-performance sports cars and race cars. The company was founded in 1962 by Carroll Shelby, a former race car driver, who wanted to build a car that could compete with the best European sports cars of the time. Shelby's early models, such as the Shelby Cobra and the Shelby Mustang, quickly gained a reputation for their speed, power, and sleek design.
Over the years, Shelby has produced a range of iconic vehicles, including the Shelby GT350, the Shelby GT500, and the Shelby Daytona Coupe. These vehicles have won numerous championships and set many speed records, cementing Shelby's place in automotive history.
Today, Shelby continues to produce high-performance sports cars and race cars, as well as offer customization services for Ford vehicles. The company has a passionate fan base and is known for its commitment to quality and innovation.
Shelby VIN decoder is a tool that provides Shelby specifications . After using the Shelby VIN decoder you can access information regarding the engine, transmission, and more. On the other hand, the Shelby VIN Lookup tool allows you to access detailed vehicle history information concerning any used Shelby Vehicle. Shelby VIN lookup provides information such as accident records, odometer history, theft records, and more. Shelby VIN lookup might also be referred to as Shelby serial number lookup. "Shelby CSM number lookup" is one of the terms associated with the Shelby VIN decoder and can be used to access it.
Few Interesting Facts About Shelby 
Shelby is an American auto manufacturer that is famous for producing high-performance cars, particularly the Shelby Cobra and the Shelby Mustang. Here are some interesting facts about the company:
The founder of Shelby, Carroll Shelby, was a legendary race car driver who won the 24 Hours of Le Mans in 1959.
The first Shelby Cobra was built in 1962 and was a collaboration between Carroll Shelby and British carmaker AC Cars.
The Shelby Cobra was powered by a Ford V8 engine and was incredibly fast, setting numerous records on both the track and the street.
In addition to the Cobra, Shelby also produced high-performance versions of the Ford Mustang, including the Shelby GT350 and GT500.
The Shelby Mustangs were known for their distinctive styling, which included racing stripes and a large hood scoop.
Shelby also worked with other carmakers, including Dodge and Oldsmobile, to produce limited-edition performance cars.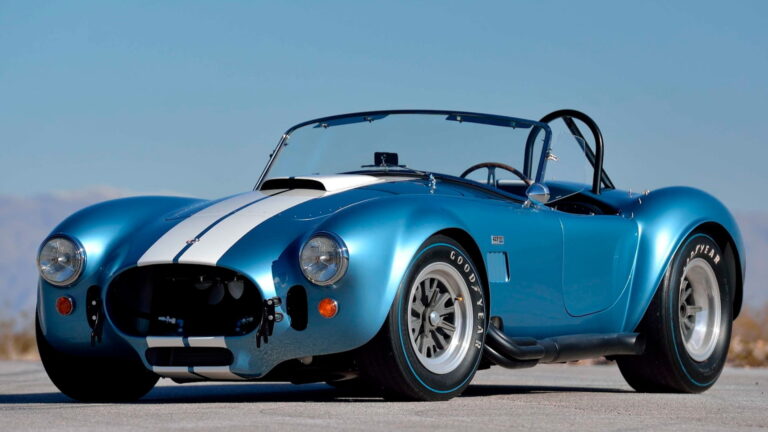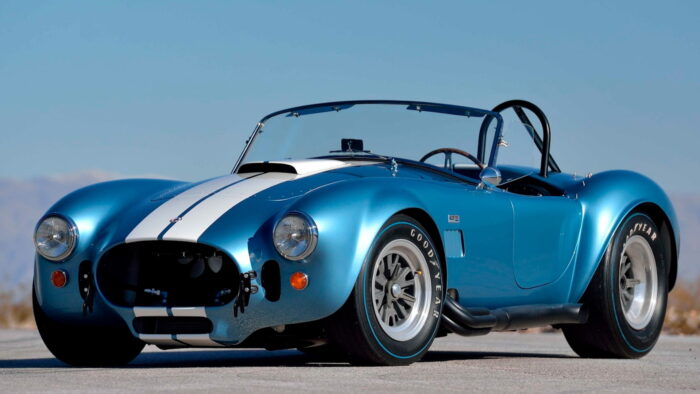 Get VIN Check Report for the Following Shelby Models
Shelby GT500SE Signature Edition
Shelby GT350SE Signature Edition
Shelby Super Snake
Shelby GT
Shelby Wide Body
Carroll Shelby Signature Edition
Shelby GT500
Shelby F-150 Super Snake Sport
Shelby F-150 Super Snake
Shelby F-150
Shelby Raptor
Shelby F-250 Super Baja
Shelby 427 Cobra
Shelby 289 FIA Cobra
Shelby 289 Street Cobra
Daytona Coupe (CSX9000)
GT40 Shelby Edition
 
Frequently Asked Questions
Yes, a Shelby VIN Check can inform you of any outstanding recalls or defects associated with the vehicle, which can help you make a more informed purchasing decision.
No, a Shelby VIN Check is specifically designed to verify the authenticity and history of Shelby vehicles, whereas a regular or free VIN Check may provide information only on a vehicle's year, make and model, engine information, and transmission.
Yes, a Shelby VIN Check can provide information on any modifications or alterations that have been made to the vehicle, which can help you determine its value and authenticity.
Check VIN BY Manufacturer