Detailed Vehicle History offers an efficient and reliable Ford VIN number lookup service, designed to provide customers with comprehensive vehicle reports. With access to a vast database of Ford vehicles, our platform can generate accurate and detailed reports that include information such as accident history, ownership records, and more. Our goal is to help customers make informed decisions about their potential purchases by providing them with a clear understanding of any vehicle history.
Prior to purchasing a used Ford vehicle, conducting a Ford VIN lookup is highly recommended for several reasons, including:
Obtaining the vehicle's history report which includes accident history, maintenance records, and repairs.
Identifying the number of previous owners and verifying the current owner has a clear title to the car.
Checking for any outstanding safety recalls and taking appropriate measures to address them.
Preventing potential fraud by identifying odometer tampering or salvage title fraud.
Assessing the vehicle's value by comparing it to similar vehicles in the market, which can provide leverage during price negotiations.
To summarize, a Ford VIN lookup is a critical tool that enables buyers to make informed decisions when purchasing a used vehicle, thus avoiding costly mistakes and safety hazards.
At Detailed Vehicle History, our Ford VIN lookup service provides a comprehensive report on the vehicle's history, including the following information:
Vehicle specifications such as make, model, and year
Accident history
Ownership records
Service and maintenance records
Title information
Recall history
Odometer readings
Market value, and more information
What sets us apart from other VIN lookup services is our commitment to accuracy and reliability. We use a vast database of information from multiple sources to generate detailed and trustworthy reports that help customers make informed decisions. Our reports are easy to read, and we offer excellent customer support to ensure our customers have a seamless experience.
At Detailed Vehicle History, we can provide you with the previous service and maintenance history of your Plymouth vehicle. Here are some of the types of maintenance information that you can expect to find in our reports:
Detailed Vehicle History's Ford VIN lookup service can provide you with the previous service or maintenance history of any
Ford vehicle.
The maintenance data that our reports can uncover consist of:
Regular maintenance services, like filter replacements, tire rotations, and oil changes.
Significant services and repairs, like engine rebuilds, brake replacements, and transmission replacements.
Emissions testing and vehicle inspections.
Maintenance schedules recommended by the manufacturer.
Any modifications or upgrades performed after the car's purchase.
We compile this information from diverse sources, including certified Ford dealerships, repair shops, and service centers. Our reports provide a comprehensive overview of the vehicle's maintenance and repair history, allowing customers to make informed choices when purchasing the car and plan for future maintenance needs.
Looking to buy a classic Ford vehicle? Get peace of mind with Detailed Vehicle History's industry-first classic Ford vehicle history reports. Our comprehensive reports provide you with all the essential information about your classic Ford's past, from previous ownership to accident history and service records. Trust us to provide you with the most accurate and reliable information to help you make an informed decision when buying your classic Ford. Order your report today and get ready to hit the road in style!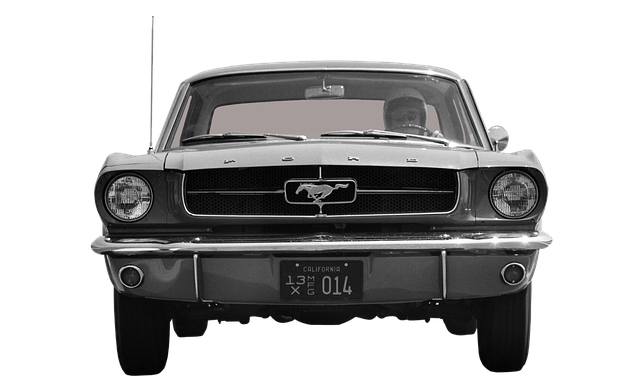 A Plymouth VIN lookup is a service provided by Detailed Vehicle History that allows you to obtain a comprehensive report about the history of your Plymouth vehicle. By simply entering the unique Vehicle Identification Number (VIN), our service can provide you with information about the vehicle's accident history, ownership details, maintenance records, and more. This information can be crucial when buying or selling a car, and can help you make informed decisions about repairs and maintenance.
At Detailed Vehicle History, we take pride in providing accurate and reliable information to our customers. We use up-to-date and trustworthy data sources to ensure that the information we provide is as accurate as possible. However, it's important to note that some information may not be available, depending on the vehicle's history and data availability.
Performing a Plymouth VIN lookup is highly recommended when buying a used car, as it can provide valuable information about the vehicle's history. By knowing the car's accident history, previous owners, and maintenance records, you can make an informed decision about whether or not to purchase the vehicle. Additionally, a VIN lookup can help you identify potential safety issues and avoid potential scams or hidden issues with the vehicle.