South Carolina License Plate Lookup
One of the easiest known ways of accessing ownership information for any used vehicle is via license plate lookup research. To make this process easier, the South Carolina license plate lookup tool was developed by Detailed Vehicle History. This tool is currently assisting all who are using it to search and find detailed vehicle history for any vehicle registered and used in South Carolina state. By informing potential car owners about the previous history of their vehicles, this massive online database is currently aiding the buying and selling decision-making process. The positive reviews seen on Trustpilot are a testament to the value the South Carolina license plate lookup is providing.
Importance of South Carolina License Plate Lookup
You may wonder why it is important to look up a South Carolina Plate. Well, the answer is obvious, and the importance of this search cannot be overemphasized. Before now, used car buyers have fallen prey to dubious dealerships who exploit them by selling salvage or even stolen cars at a high price.
One of the factors considered by used car buyers before buying is the geographic location where the car was used, some buyers may not invest in vehicles driven in areas prone to flooding and bad roads, and the license plate lookup provides information on the previous places where the car has been used.
Types of License Plates in South Carolina
There are four types of license plates in South Carolina, namely: 1. Standard license plate – These are the most commonly seen license plates in South Carolina. A typical plate will have a crescent and an indigo palmetto tree. 2. Specialty license plate – The special interest plates are used to support any cause. Customized plates, on the other hand, come with hefty documentation fees. However, you can still get a cheap special-interest license plate. Subgroups under this license plate are:

Charitable license plate
Occupational license plate
Military license plate
Collegiate license plate
The classic car license plate
3. Disability license plate – this is for those with permanent or temporary disabilities. Vehicle owners with disability license plates can park in special parking spots. 4. Temporary license plate – While the original license plates are being processed, this is issued to vehicle owners. It has a 45-day expiration date.
The Information You Will Find by License Plate Check
Like every other state, the South Carolina license plate lookup tool has been designed to provide useful information that aids the decision-making process, especially when contemplating buying a used vehicle. This information includes:
Title information
Liens and loan records
Mileage/odometer records
Flood, hail, and fire damage information
Maintenance records
Carjacking, theft, and robbery information
The number of previous owners.
Why is Reverse License Plate Lookup Important in South Carolina?
When it comes to saving cost, used cars are the way to go, they provide nearly the same prestige and comfort provided by new cars at a more affordable price. However, "all that glitters may not be gold" hence care must be taken to investigate every used car before a buying or selling decision is made.
Some cars might have been stolen, or involved in an accident and still have significant traces of damage even after repairs. Only a license plate lookup can solve all the mysteries in the history of a South Carolina used car.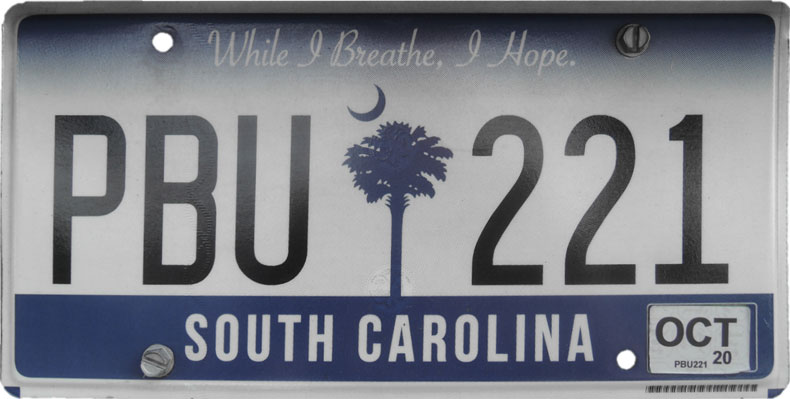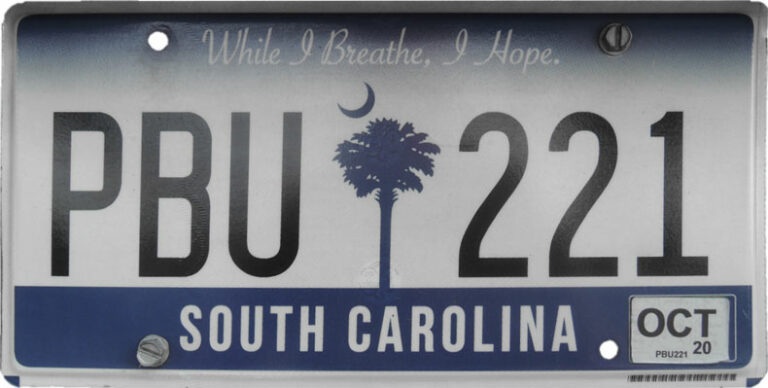 How to Transfer License Plates in South Carolina?
To make a plate transfer in South Carolina, you have to pay a visit to any South Carolina Department of Motor Vehicles. Ensure the title has been signed over, also provide the vehicle's insurance information.
How to Register and Transfer a Car Title in South Carolina?
To transfer and register a car in South Carolina, kindly follow these procedures:
Fill and sign the vehicle title and certificate of the vehicle (with the dual signature of both the selling and buying parties)
When applicable the bill of sale must be supplied
Obtain and fill up the title application form
Submit all documents alongside the receipts of any required payments, and submit these documents to SCDMV.
Home to the legend of the lizard man, and one the oldest trees in the country. South Carolina is bothered by
North Carolina
, and Georgia on the southwest. South Carolina is a great place to live in because it has one of the lowest crime rates in the country making it a nice place to raise kids. Some of the most common cars in South Carolina include the:
Ford F-Series
Chevrolet Silverado
Ram 1500/2500/3500
Toyota RAV4
Honda CR-V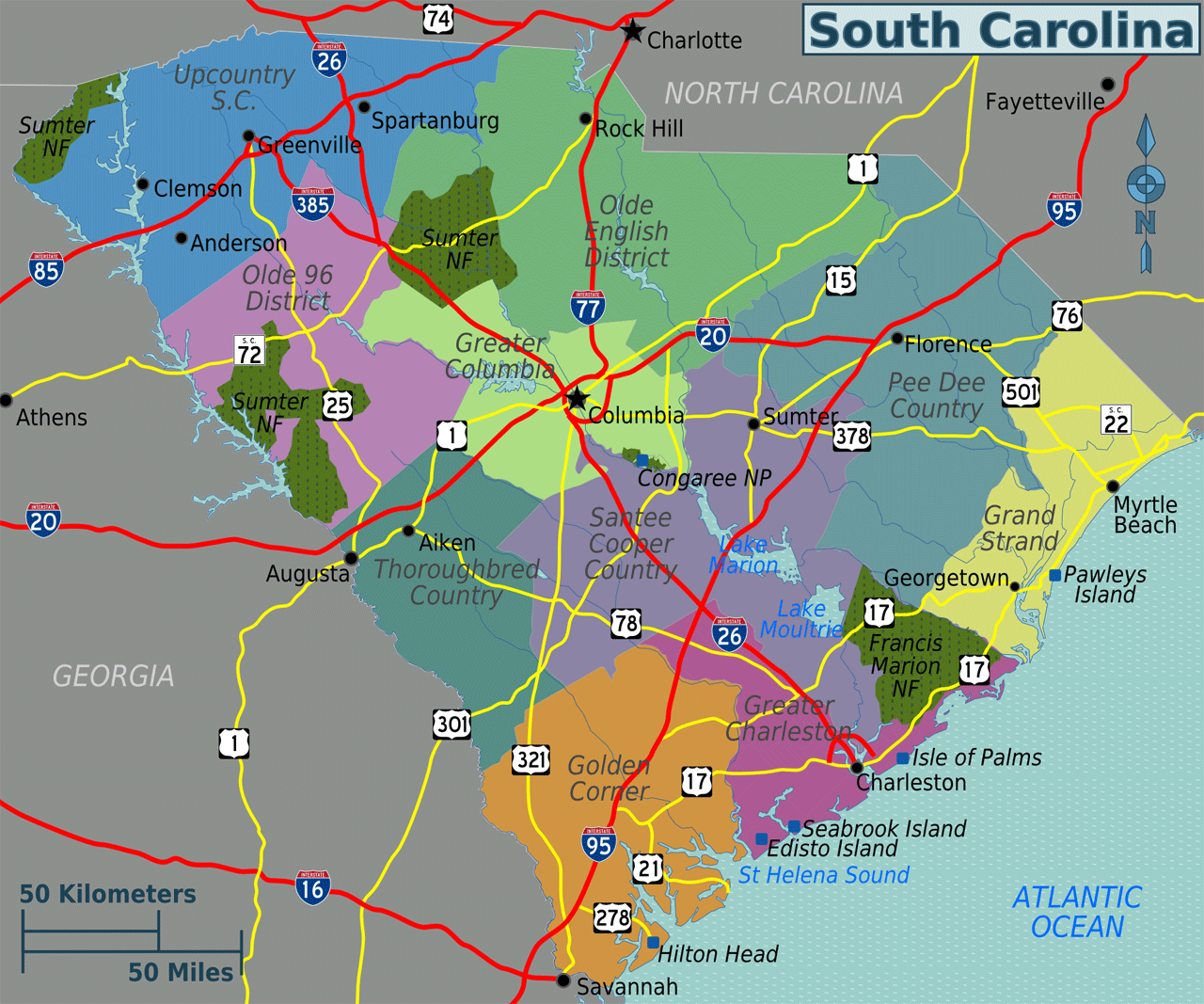 Frequently Ask Questions (FAQ)
After a license plate lookup, you will gain access to the vehicle information, which includes, ownership records, accident records, odometer records, auction photos, and more.
License plate lookup is not illegal, especially for individuals using a website like Detailed Vehicle History. This is because Detailed Vehicle History legally provides the service and complies with privacy laws.
License Plate By All State In the USA