Oregon License Plate Lookup
Are you looking to buy a car used in Oregon? Do you want to do a background check? If you seek to uncover all the details that a mechanical or physical examination will otherwise fail to show then, you are welcome to leverage the license plate lookup tool. With the Oregon license plate lookup tool, you can run background checks on any vehicle used and registered in Oregon, these checks will provide you the past ownership records, and a detailed vehicle history report for the vehicle.
Importance of Oregon License Plate Lookup
The primary purpose of conducting a license plate lookup is to find out more about traffic records and ownership information.
Depending on who is making the check and for what purpose, it may also reveal information concerning vehicle registration, and even vehicle description.
In recent years, license plate lookup has been a tool that comes in handy whenever there is a need to generate a detailed vehicle history report. This need usually arises whenever there is a buying or selling decision to be made with respect to a used vehicle.
Used car sellers may generate a vehicle history report as proof of how clean their vehicle is, while buyers use it to escape buyer's remorse to ensure they are buying a clean vehicle or at least one that meets their expectations.
Types of License Plates in Oregon
The following are the various types of license plates obtainable in Oregon:
The standard passenger plates
Non-passenger plates
Specialty plates
Military plates
The Information You Will Find by License Plate Check
After conducting a license plate lookup, the following or more information about the vehicle will be made available:
The vehicle ownership information
Service and maintenance records
Auction records and images (when available)
Loan and lien information
Accident records
Insurance information
Title records
Theft records and more.
Why is Reverse License Plate Lookup Important in Oregon?
The reverse license plate lookup is now being utilized in monitoring and controlling crime, our Oregon license plate reverse lookup tool will provide you with the VIN number of the vehicle, title checks, insurance data, accident history, service, and repair history.
Car park attendants and security personnel are also utilizing the reversed license plate lookup to find out more information about any vehicle of choice.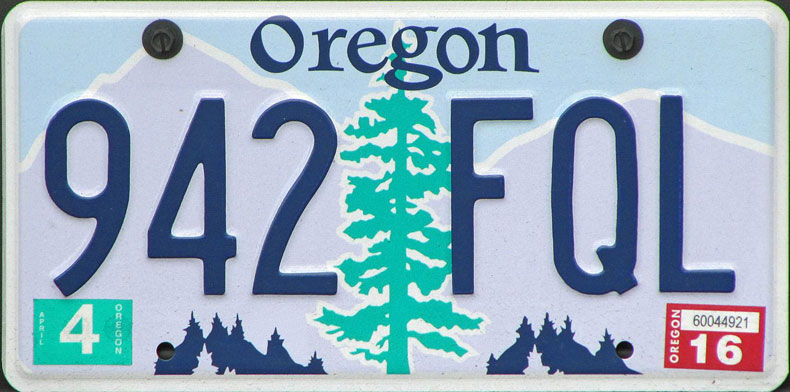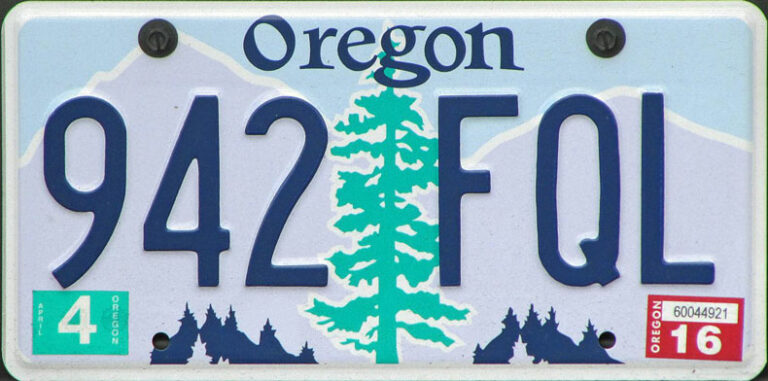 How to Transfer License Plates in Oregon?
In Oregon license plates transfer are only possible if the transfer will be made on the vehicle type, this means you cannot transfer a motorcycle plate to an SUV, and vice versa.
You fill out the application form for plate transfer
Mail the application
Pay about $6 to DMV
How to Register and Transfer Car Title in Oregon?
The following procedure may be followed to transfer the license plate in Oregon:
Complete and submit an application for Title and registration
Make your current Oregon title available
When applicable, submit the odometer disclosure form
Include the bill of sale
When applicable include the lien information
Pay all the fees associated with registration and transfer
Oregon is a state in the Pacific Northwest region of the USA., it is the home of the crater lake and other natural amazing wonders such as Mount Hood, and Cannon Beach. It is considered to be the home of Nike and Portland. Interestingly Oregon has no sales tax, it is bordered by Washington, Idaho, Nevada, California, and the Pacific Ocean.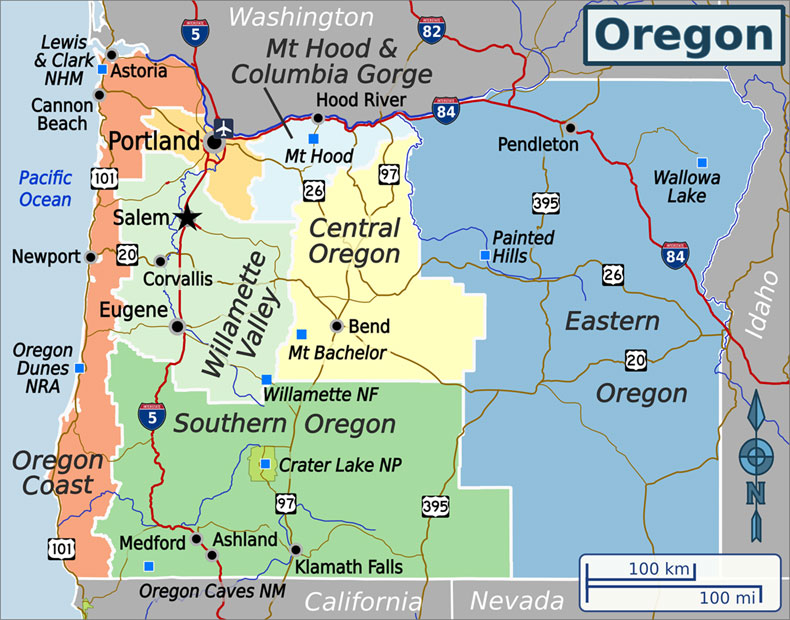 Frequently Ask Questions (FAQ)
To run an Oregon license plate lookup means to use a license plate number of a vehicle registered in Oregon to obtain information about the vehicle from the detailedvehiclehistory.com database.
The most predominant type of information usually obtained from a license plate lookup is vehicle ownership information, you can also learn about the cities where the car has been used.
It can cost you $15 to run an Oregon Plate lookup using the Detailed Vehicle History tool. Keep in mind that this price is subject to change.
License Plate By All State In the USA