NJ License Plate Lookup: Easy New Jersey License Plate Lookup
Are you residing in New Jersey and its environs? Do you want to buy a used car in New Jersey and know more about the vehicle? Look up and search any New Jersey license plate to access detailed vehicle history information and more. The New Jersey License plate lookup tool is the fastest way to look up any vehicle registered in New Jersey and obtains detailed vehicle information as well as vehicle history report.
Importance of New Jersey License Plate Lookup
The license plate lookup service from Detailed Vehicle History provides enormous data value to all of its users.
Users of this tool can get any available information on any vehicle and gain access to damage data, accident records, salvage records, vehicle specifications, and other vital information needed for a sound buying and selling decision.
Accidents, hail, and floods can deal any vehicle lasting damage, this damage may be masked as the car undergoes refurbishment. After a license plate lookup, the vehicle history report generated will provide insight into all the events that occurred in the past with respect to the vehicle.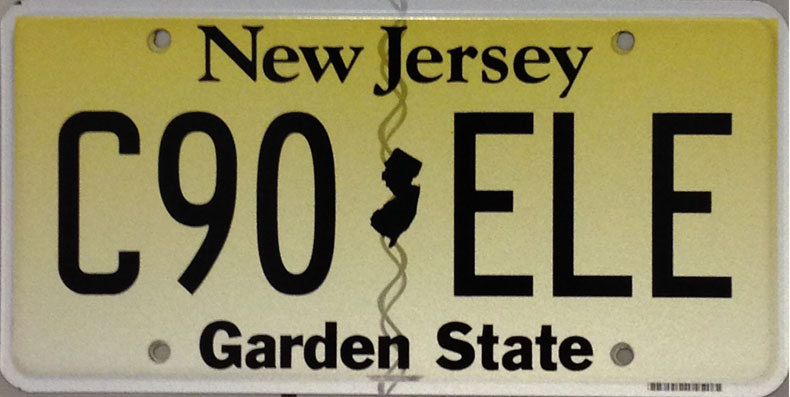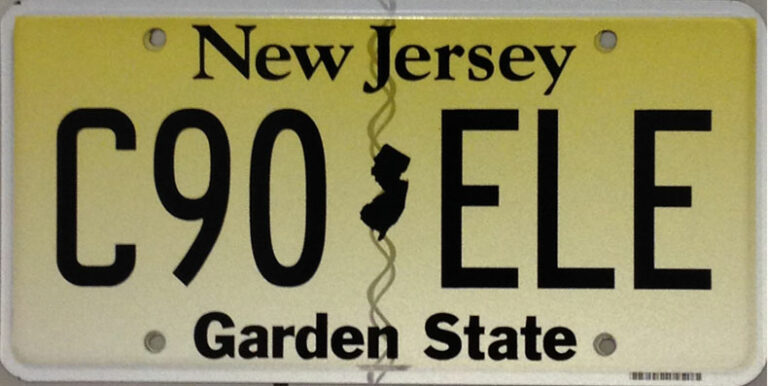 Types of License Plates in New-Jersey
New Jersey offers several types of New Jersey license plates to cater to different vehicle owners' preferences and needs. These include standard license plates, personalized plates, dedicated license plates for specific causes or organizations, and special plates for motorcycles. Each type of plate has its unique design and purpose, allowing vehicle owners to express their individuality or support various causes. You can apply for the standard plates, personalized license plates, and the different types of license plates, at the NJ MVC.
The Information You Will Find by NJ License Plate Check
Vehicle Identification Number (VIN) is usually unique to every vehicle, the same as license plate numbers, hence one of the revelations of a license plate lookup is the VIN of the vehicle. Other information includes but is not limited to:
Vehicle specifications
Number of previous owners
Cities where the vehicle was used
Loan & liens records
Insurance records
Odometer records
Service and maintenance records
Market Value
Title History
Open recalls
Note that we do not provide personal car owner information such as social security number, address, telephone number, and other personal information in line with the Driver's Privacy Protection Act (DPPA) laws. We only provide public records with our NJ license plate lookup tool.
Why is Reverse License Plate Lookup Important in New Jersey?
The foremost reason for conducting a reversed license lookup in New Jersey is to gain access to the details of any vehicle whose license plate was registered.
With the reverse license plate lookup you can gain access to ownership details, little wonder law enforcement agencies use it to track and find suspects, car park attendants, and security personnel use it to find owners of wrongly parked vehicles.
How to Transfer License Plates in New Jersey?
To do this you will have to visit the New jersey motor vehicle agency to surrender plates, usually, there are "drop boxes" outside these offices where you can drop plates that you are no longer using, if you fail to submit a plate that is no longer in service, there is a danger of the plate being stolen and used for a crime. On the motor vehicle agency office present the following documents:
Valid means of identification
The new title and registration
How to Register and Transfer Car Title in New Jersey?
You can follow the following procedure to register and transfer car titles in the State of New Jersey:
Obtain and complete (Form BA-49)
Submit the completed form to New Jersey Motor Vehicle Commission (NJ MVC).
There are however so many other conditions that are applicable, New Jersey residents can find more on what to do whenever these conditions apply by visiting state.nj.us/mvc
How to Perform a New Jersey License Plate Lookup
Performing a New Jersey license plate lookup is a straightforward process that can be done using our online New Jersey vehicle license plate resources. To conduct a license plate lookup, simply:
Visit our NJ plate search tool and enter the license plate number into the search field.
The system will then retrieve and display the available information associated with the license plate.
It's important to note that we may need to also decode the vehicle identification number (VIN), to provide basic information and generate vehicle history reports.
New Jersey is considered to be the fifth smallest state in land area, but close to 9.3 million residents live in this city. New Jersey is renowned for its beautiful beaches, casinos, entertaining boardwalks, and virgin nature. The following are the commonly used vehicles in New Jersey
Toyota Highlander
RAM 1500
Ford F-150
Chevrolet Equinox
Jeep Cherokee
Volkswagen Jetta
Frequently Ask Questions (FAQ)
License Plate By All State In the USA