Alaska License Plate Lookup
An Alaska license plate lookup is a service that allows you to obtain information about a vehicle using its Alaska license plate number. Detailed Vehicle History offers an accurate Alaska license plate lookup tool that can help you to know the history of a vehicle and thereby make a positive informed decision about the purchase of a used car. With our advanced tool, used car shoppers can now buy with confidence.
Importance of Alaska License Plate Lookup
If you are buying a used car in Alaska whether from a local dealer or a private seller or checking a used vehicle from an auction website online, you can do yourself some good by performing an Alaska license plate lookup. Use the Detailed Vehicle History license plate lookup tool to access the history of the vehicle before you make a payment or sign any paperwork, to avoid costly mistakes.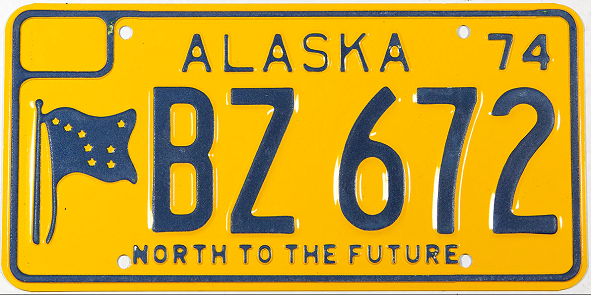 The Information You Will Find by License Plate Check
An Alaska license plate check will provide the following information:
Vehicle specification (Year, make, model, engine information)
Vehicle Identification Number (VIN)
Previous owner's details
Title status
Lien records
Open recalls
Theft Records
Actual Odometer Verification
Service and Maintenance History
Accident history
The Types of License Plates in Alaska
Seven types of plates have been identified to be issued in Alaska. You need to read more about the requirements for each of the plates. These are:
Standard Plates
Causes Plates
Disability Plates
Fraternal Orders Plates
Military Plates
Specialty Plates
University Plates
Why is Reverse License Plate Lookup Important in Alaska?
A reverse license plate lookup in Alaska is as good as running a VIN check to access the hidden story of a used car. This service is able to reveal the VIN associated with the license plate number. Knowing the history and story surrounding a used car can help you to avoid legal action that results from buying a stolen car.
How to Transfer License Plates in Alaska?
You will need to provide the following document to register and transfer your car title in Alaska:
A valid driver's license or government-issued ID card
The former title
The mileage of the vehicle
A certificate of title
Sometimes, a bill of sale may be required
Insurance proof
Payment: Charges and associated taxes
By area, Alaska is the largest US state and it's known for its abundant wildlife and amazing natural beauty. The most popular vehicles in Alaska include Toyota RAV 4, Ford F-150, and Dodge Ram.
Frequently Ask Questions (FAQ)
An Alaska license plate lookup is a service that allows used car shoppers in Alaska to obtain the vehicle information by using the associated license plate. It's an important tool that helps to reveal the VIN number of the car and other vital details like the title history, previous owners, odometer reading, accident records, etc.
Yes, it's a service and the State makes the information accessible to the general public. You can also do a license plate search using a private provider like Detailed Vehicle History.
License Plate By All State In the USA