Alabama License Plate Lookup
In Alabama, the motor vehicle division use the plates as a means of identification for vehicles registered within the state. They feature a unique combination of numbers, letters, and symbols, allowing for easy identification and tracking.
What are the Importance of Alabama License Plate Lookup
Verification Purposes: With this lookup service, you can verify and be sure of the  license plate registration and status of a car. This brings peace of mind to the user or buyer.
Protective tool: As long as you are able to verify the ownership of a car with a license plate look up, you are sure to be protected from any fraudulent activities that may result in legal action taken against your use of the car.
Investigative Tool: The service is able to reveal the Vehicle Identification Number which can be used to run a VIN check to access the history and information about the car or motorcycle. The information includes the  ownership history, accident records, title records, theft records, etc.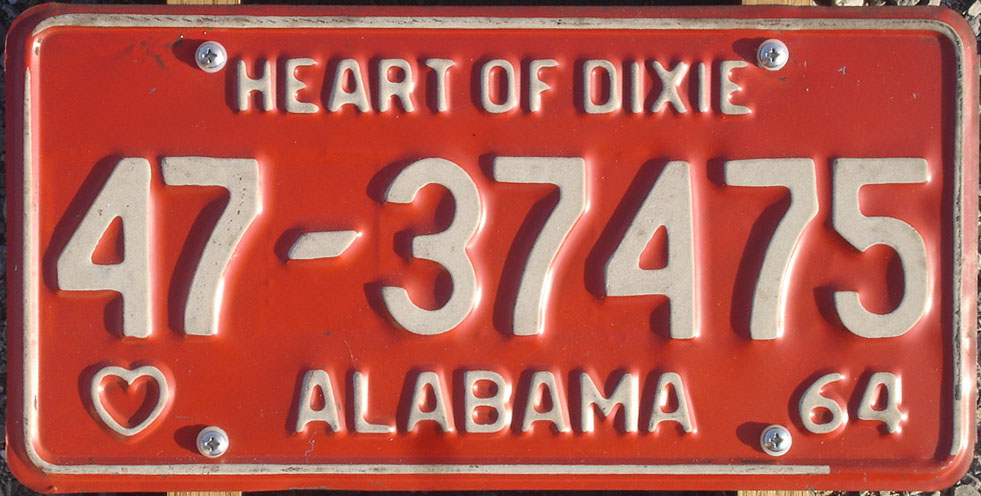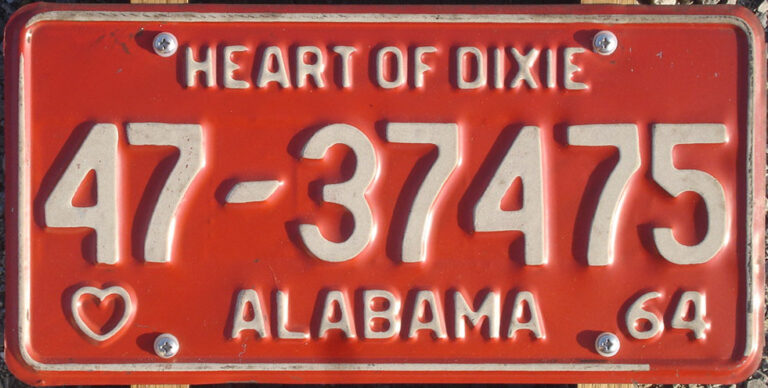 The Types of License Plates in Alabama
1. Standard license plate
2. Personalized license plate
3. Organizational license plate
4. Specialty license plate
5. Military license plate
6. Vintage license plate
7. Disabled license plate
8. Antique license plate
The Information You Will Find by License Plate Check in Alabama
A license plate check will provide the following information:
Vehicle specification (Year, make, model, engine information)
Vehicle Identification Number
Previous owner's details
Title status
Lien records
Open recalls
Theft Records
Actual Odometer Verification
Service and Maintenance History
Accident history
Why is Reverse License Plate Lookup Important in Alabama?
A reverse plate lookup is a useful tool for law enforcement and car shoppers in the following ways:
Ownership Verification: By carrying out a reverse license plate lookup on a plate, you can quickly and easily verify the true ownership of a car. Due to privacy protection act, the service is not able to reveal sensitive information about the owner except there are valid reasons to justify it.
Crime Investigation: The service serves as an assistive tool in investigating criminal activities like stolen vehicles, insurance fraud, accident crime, and other auto-related crimes.
Making Informed Decision: The service is also crucial for all used car shoppers. It reveals useful information about the history of the car, like the service and maintenance history, mileage history, title history, etc. You will be able to accurately decide if you should buy a used car or not.
How to Transfer License Plates in Alabama?
You can follow these steps to transfer license plates in Alabama:
Go to any Alabama DMV office with your current vehicle registration, insurance proof, and the new vehicle title.
Complete the Application for Transfer of Plate either online or offline – at the DMV Office. Make the applicable fees of $15 – the transfer fee in Alabama. Please note that this amount is liable to change.
Wait for your application to be processed. Once it's completed, a new license plate and registration card will be issued for your new vehicle. You will need to also report to the DMV office with your old license plate.
Methods to lookup Alabama Plate number
Online Search Tools: Several online platforms offer the opportunity to conduct Alabama license plate look up services. These platforms typically require you to enter the plate number, after which they search their databases for the license plate records and relevant information. While some services offer basic details for free, more comprehensive reports may require a fee.
Government Agencies: In Alabama, government agencies such as the Alabama Department of Public Safety may provide access to plate look up services. These services may require a fee, and the level of information provided can vary. Contacting the relevant government agencies or visiting their websites can provide further details on the availability of such services.
Mobile Applications: There are mobile applications available that allow users to perform Al plate search. These applications often utilize crowdsourced data and user contributions to provide information about vehicles and their owners. 
Tips for Effective Plate Lookup in Alabama
To maximize the effectiveness of your Alabama license plate look up, consider the following tips:
1. Accurate License Plate Information: Verify the registration information to ensure you have the correct license plate number before conducting the search. Mistakes or typos in the number can lead to inaccurate results.
2. Utilize Reputable Services: Choose reputable plate look up services that adhere to legal guidelines and respect data privacy. Read reviews and consider recommendations to ensure you're using a reliable platform.
3. Verify Information: Double-check the information obtained through license plate look up services by cross-referencing it with other sources, such as official history reports or contacting relevant authorities.
Alabama License Plate information ​
Alabama is among the 19 states that mandate a single license plate, located at the rear of the vehicle. According to Alabama regulations, any individual purchasing a new or used motor vehicle must procure a license plate within 20 days of the acquisition date.
Since 1941, Alabama has adopted a county-code system for its license plates. At that time, the three most populous counties (Jefferson, Mobile, and Montgomery) were assigned codes 1, 2, and 3, respectively. Subsequently, the remaining counties were assigned codes 4 through 67 in alphabetical order. In 1948, Code 70 was introduced for replacement plates, and in 1966, Code 80 was added to provide supplemental plates for counties that had exhausted their standard plate supplies.
The state of Alabama is located in the Southeastern United States. The state has a rich culture and is popularly known for its abundant forests and water bodies. Some of the popular vehicles in Alabama may include sedans, SUVs, and pickup trucks. The Toyota Camry has been highlighted as the most popular car used in Alabama and this is due to its affordability and reliability.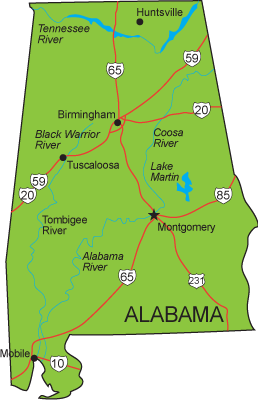 Alabama plate look up services provide a wealth of information, offering insights into a vehicle's history, ownership, and personal safety considerations. By understanding the legal considerations and utilizing reputable methods, individuals and owners of motor vehicle in Alabama can leverage the license plate search services effectively. Whether you're a potential car buyer, concerned about your safety, or simply curious about the world around you, the plate look up can be a valuable tool. So, embark on your journey of discovery and unveil the secrets hidden behind those plates and get comprehensive details about the car.
Frequently Ask Questions (FAQ)
License Plate By All State In the USA