Vermont License Plate Lookup
Surely there are huge economic benefits associated with used car commerce. If proper background checks are made then all the heartaches associated with used car purchases will be eliminated. "Look before you leap," they say, conducting a Vermont license plate is a course of wisdom as it reveals details that an ordinary mechanical or visual inspection will otherwise fail to show. Vermont's license plate lookup service provided its users with tremendous data insight which includes the vehicles' traffic records, accident information, and much-prized vehicle owner information.
Importance of Vermont License Plate Lookup
Ever heard of "Old wine in a new bottle"? That is what Odometer fraud looks like, some unscrupulous elements seek to make a dishonest gain by rolling back the odometer of a used vehicle, they are making the vehicle appear more valuable than it should be.
Vermont license plate lookup offers odometer verification which is one of the core pieces of information required for a successfully used car purchase.
The license plate lookup service is a Magic wand and Detailed Vehicle History is the Wizard to bring you all the details you ever need for a great used car purchase experience.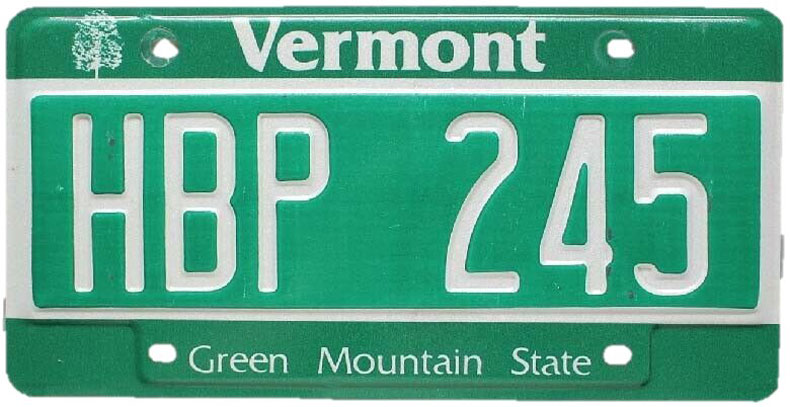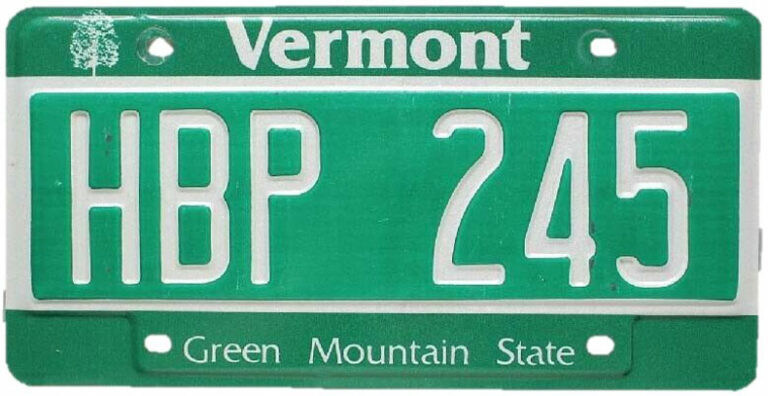 Types of License Plates in Vermont
In Vermont, the license plates are assigned according to the purpose a vehicle is serving, these license plates include
Agriculture.
Antique & Exhibition.
Disabled Plates & Placards.
Faded Plates.
Intransit Plates/Permits.
Low Number.
Sample Plates.
The Information You Will Find by License Plate Check
The license plate check or lookup usually gives enormous information about any vehicle in question, this information includes the following:
Title information
Ownership information
Theft data
Accident records
Mileage
Cities where the vehicle was used
Loan & lien records
Odometer readings
Service and maintenance records. etc
Why is Reverse License Plate Lookup Important in Vermont?
Some cars are like white marble gravestones, glittering on the surface yet beneath are dead decaying bones, some used car owners might be hiding bad history behind glittering paint, the license plate lookup is the tool to reveal all that there is to know about any used vehicle.
In these unprecedented times when car theft and auto-assisted crimes are on the rise, law enforcement agencies have their hands tied as they have to monitor and track criminal activities, the Vermont reversed license plate lookup is a sure assistant to crime monitoring and control.
To car park attendants the license plate lookup offers a good means of monitoring and controlling illegal parking and misuse of the parking lot.
How to Transfer License Plates in Vermont?
Here is how you may transfer license plates in Vermont:
Complete the entire Vermont motor vehicle registration, taxation, and other applicable documents. And pay a visit to a local Vermont DMV.
How to Register and Transfer Car Title in Vermont?
To transfer and register a car title in Vermont, ensure to have completed the Vermont Motor Vehicle Registration., after that:
Complete the form VD-119. Use the plate number you want to transfer to.
Complete section 7 of the Vermont Registration Application
Vermont is a state known for its natural beauty provided by its forests, and green mountainous regions; there are more than 100 wooden covered bridges. Vermont was one of the first states to abolish slavery and the slave trade and is believed to be the home of Maple syrup. Just like other states in the United States, the Ford F-150 is the predominant car used in Vermont, other vehicles include
Toyota RAV4
Dodge RAM 1500
Chevy Silverado
GMC Sierra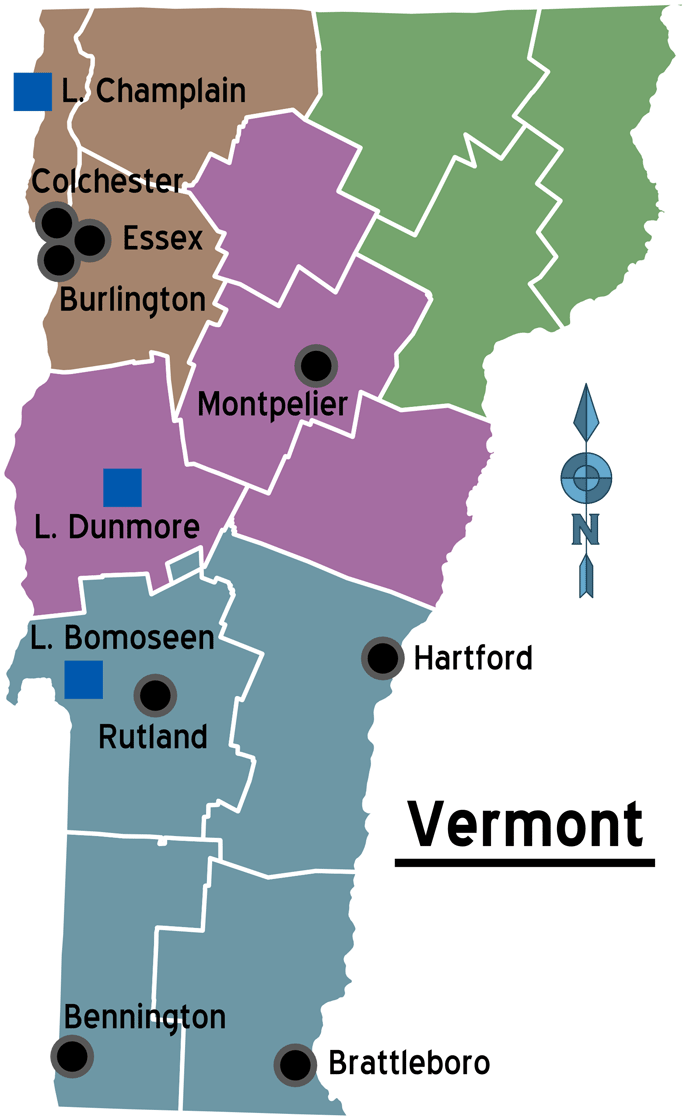 Frequently Ask Questions (FAQ)
Yes, and instead of paying a visit to your local DMV you can use the Detailed Vehicle History's license plate lookup tool for Vermont and get your reports in the shortest possible time frame.
You may not get this service for free, but you can find the ownership information of a Vermont license plate by conducting a license plate lookup here with our tool.
To conduct a license plate search you only need the license plate number, you can then insert this into the form field provided by Detailed Vehicle History.
License Plate By All State In the USA