Nebraska License Plate Lookup
Nebraska License Plate Lookup is a service that enables individuals to access information about a vehicle's history and ownership through its license plate. It helps users uncover details like accidents, title brands, theft records, and other crucial data for informed decision-making about Nebraska-registered vehicles.
Looking for a fast and reliable Nebraska license plate lookup service? Look no further than Detailed Vehicle History. Get comprehensive information and accurate results for Nebraska-registered vehicles, all at your fingertips. Trust the go-to platform for a seamless and efficient license plate search experience.
Importance of Nebraska License Plate Lookup
Motor theft in Nebraska has increased from 676 in 2012 to 1750 in 2021 and has been increasing at an annual average of 12.89% reports Kneoma, with this rate of increase, license plate lookup is now at the epicenter of auto theft control and prevention. Since there is also an increase in the demand for used cars,
license plate lookup
can help buyers easily escape the experience of buying a stolen vehicle.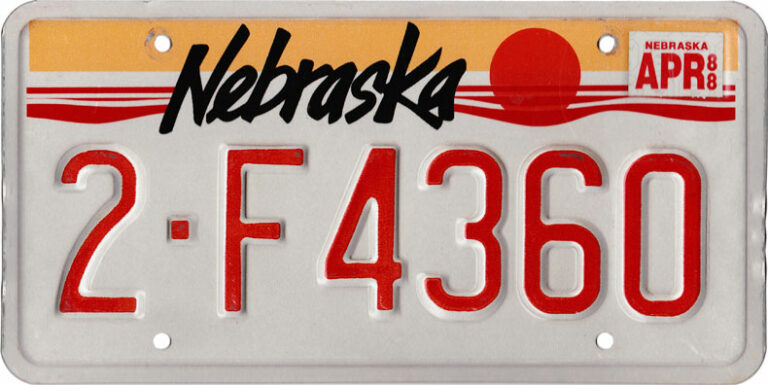 Types of License Plates in Nebraska
There are so many different types of plates in Nebraska, but they can be divided into four major categories
Specialty plates
Military license plates
Organizational license plates
Special use license plates
The Information You Will Find by License Plate Check
Information obtainable from a NE plate includes the following:
Number of previous owners and cities where the vehicle was used
Odometer/Mileage data
Loan & lien information
Service and maintenance records
Accident records
Theft information
Auction records with images when available
Open recalls and more.
Why is Reverse License Plate Lookup Important in Nebraska?
Reverse license plate lookup is essential in the state of Nebraska for several reasons and these include:
Vehicle History Transparency: Reverse license plate lookup provides valuable information of a vehicle records and history, like mileage, accident history, sales history etc ensuring transparency during the vehicle purchase process.
Stolen Vehicle Identification: When you look up license plates, individuals and authorities can check if a vehicle has been reported as stolen, aiding in the recovery of stolen vehicles.
Hit-and-Run Investigations: Reverse license plate lookup helps in investigating hit-and-run incidents or accidents by tracing the responsible party through the license plate number.
Legal and Insurance Matters: License plate number search can assist in resolving legal matters and insurance claims by providing information about the vehicles involved in accidents or incidents.
Personal Safety: Checking license plate numbers allows individuals to identify potentially dangerous or suspicious vehicles, promoting personal safety and enabling them to report concerns to law enforcement.
Community Safety: Reverse license plate lookup can also contributes to community safety by empowering individuals to share information about suspicious vehicles with law enforcement, enhancing overall security measures.
By utilizing reverse license plate lookup services in Nebraska, individuals can gain crucial insights into vehicle history, prevent fraud, aid law enforcement, and foster a safer community environment. It's also important to note that two license plates cannot reveal the same VIN number. Each vehicle has a unique VIN assigned to it, serving as a specific identifier that distinguishes it from other vehicles.
How to Transfer License Plates in Nebraska?
To transfer a vehicle's license plate number in Nebraska, the following documents may be needed:
The title transfer certificate of the seller, buyer, and lien holders, and the transfer fee submission confirmation.
Transferring license plates for a vehicle that is registered in Nebraska is easy and straightforward. First, you must complete the Application for Certificate of Title and/or Registration. This form is available at your local Nebraska DMV. You must include the current odometer reading, a valid VIN number, the vehicle's make and model, and the current license plate number.
Once you have completed the form, you must have it notarized and submit it to the DMV with the appropriate fees. A new vehicle plate is issued by the state DMV, including the registration. You will also need to surrender the existing license plate to the DMV.
How to Register and Transfer Car Title in Nebraska?
Registering and transferring a car title in Nebraska is quite simple, this is because all that is needed is proof of ownership, identity, and a driver's license.
It is advisable to contact the local Department of Motor Vehicles if you are facing any issues completing your application.
How to perform a free Nebraska license plate lookup
To perform a free Nebraska license plate lookup, you can follow these steps:
Visit the Nebraska Department of Motor Vehicles (DMV) website.
Look for a "License Plate Lookup" or "Vehicle Registration" section on the website.
Enter the license plate number of the vehicle you want to look up in the designated search field.
Follow the prompts and verification process provided by the DMV website.
Review the information provided in the search results, which may include basic vehicle details and registration status.
It's important to note that the extent of information available for free on the DMV website may be limited compared to paid or professional license plate lookup services. For more comprehensive or detailed reports, you may need to consider using fee-based services or third-party platforms specializing in license plate lookup
Nebraska, NE, is a state in the Midwestern region of the United States, it is also known as the Cornhusker state, the capital city is Lincoln and the biggest city is Omaha. Nebraska state has unique attractions, spacious farmlands, and unique attractions.
Nebraska license plate registration is a mandatory process where vehicle owners in the state must register their vehicles and obtain license plates from the Nebraska Department of Motor Vehicles (DMV) to legally operate them on public roads.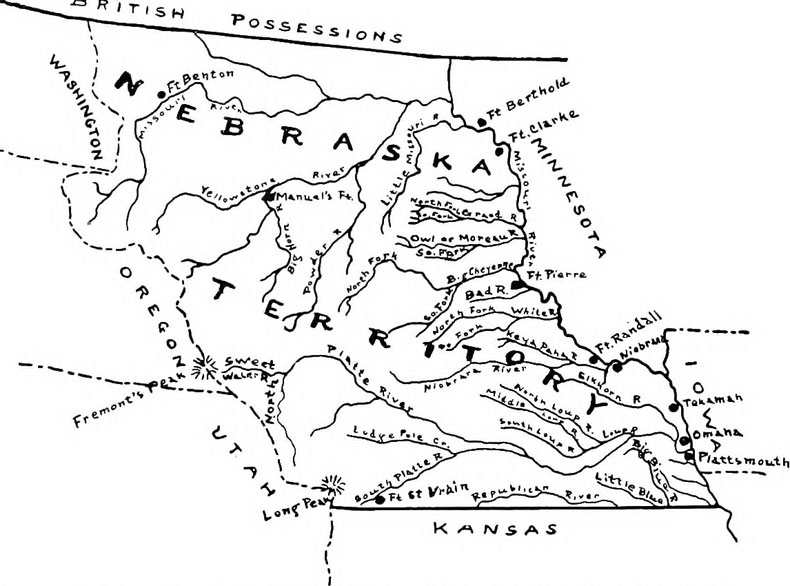 Frequently Ask Questions (FAQ)
License Plate By All State In the USA