Detailed Vehicle History provides a comprehensive Mitsubishi VIN Check service to help individuals and businesses make informed decisions when buying or selling a Mitsubishi vehicle. With access to a vast database of vehicle history reports, our service provides valuable insights into a vehicle's past, including accident history, ownership history, maintenance records, and more. Our advanced VIN decoding technology ensures the accuracy and reliability of the reports, giving you the confidence to make a confident purchase or sale. Try our Mitsubishi VIN Check service today to gain valuable insights into the history of your vehicle.
What Does Mitsubishi VIN Number Contain?
A Mitsubishi VIN number contains a unique 17-digit code that provides a wealth of information about a specific vehicle. The first three digits indicate the manufacturer and country of origin, while the following five digits indicate the vehicle's model, engine type, and other specifications. The ninth digit is a check digit used to verify the validity of the VIN number.
The tenth digit indicates the year of the vehicle's production, while the eleventh digit indicates the manufacturing plant. The final six digits are a unique serial number that identifies the specific vehicle. With this information, a Mitsubishi VIN check can provide detailed information about a vehicle's history and specifications, including accident reports, service records, and ownership information.
Information Provided by a Mitsubishi VIN Check
A Mitsubishi VIN check can provide a wealth of information about a specific vehicle. The report can reveal details about the vehicle's accident history, including the severity of any damage and any repairs that were made. It can also provide information about the vehicle's ownership history, including how many previous owners it has had and whether it was ever used as a rental or fleet vehicle.
The VIN check can also reveal the vehicle's service and maintenance history, including when and where it was serviced and any repairs or maintenance that were performed. Additionally, the report may include information about the car's title history, including whether it has ever been salvaged, rebuilt, or had a lien placed on it. By providing all of this information, a Mitsubishi VIN check can help you make an informed decision when buying a pre-owned Mitsubishi, giving you peace of mind and confidence in your purchase.
Check Mitsubishi Previous Owners Using Our VIN Lookup
A Mitsubishi VIN check can provide valuable information about the previous owners of a vehicle. This can include details such as the number of previous owners, the length of ownership, and the location of the previous owners. In some cases, the VIN check may even provide information about the vehicle's maintenance history, including any services performed at Mitsubishi dealerships.
Overall, a Mitsubishi VIN check can provide a comprehensive overview of the previous ownership history of a vehicle, which can help potential buyers make informed decisions about purchasing a used car. Knowing the number and length of previous ownership can help buyers understand how well the car was maintained and cared for, and whether it has been passed around multiple times. This information can help buyers determine whether the vehicle is worth investing in, and can provide valuable insights into the car's overall condition and history.
Mitsubishi VIN Check-In 3 Steps
It's simple to use our VIN Check Tool. Follow these three easy steps below to Decode your VIN Number.
To decode your  Mitsubishi VIN, you need to find it first. It is usually found on the inside of the driver's door frame or windshield
Enter the VIN in the search form above. Press the button or press enter and wait for your Mitsubishi  VIN to be processed
Review the report to ensure you have entered the correct VIN. If you need more data, you can get a vehicle history report.
Mitsubishi VIN Check Sample Report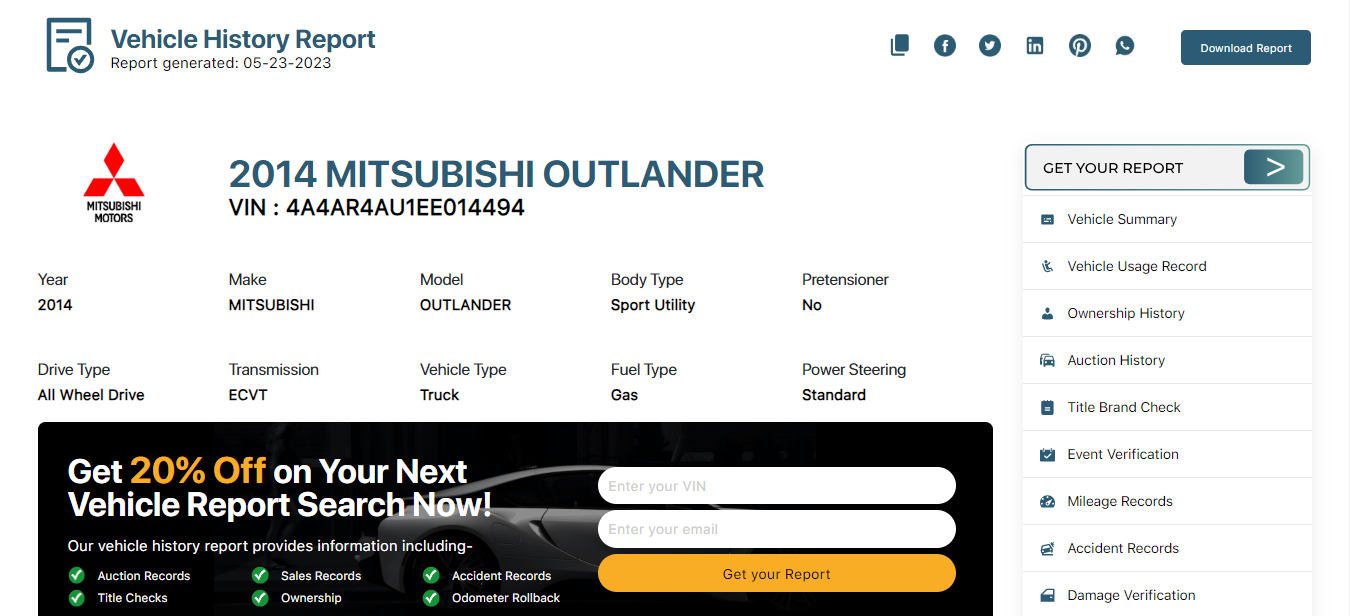 VIN: 4A4AR4AU1EE014494
Style / Body: SPORT UTILITY 4-DR
Engine:  2.0L L4 DOHC 16V
Country of Assembly: UNITED STATES
Mitsubishi is a Japanese automotive company with a long and storied history. Founded in 1870, Mitsubishi began producing cars in 1917, and has since become one of the largest automotive companies in the world. Known for their reliability and quality engineering, Mitsubishi has produced a wide range of vehicles, including sedans, SUVs, and trucks.
Today, the company is still going strong, with a focus on developing innovative technology and sustainable manufacturing processes. In recent years, Mitsubishi has continued to expand its presence in the global market, with a growing presence in the United States, Europe, and Asia. With a commitment to quality, innovation, and sustainability, Mitsubishi is poised to continue its success in the automotive industry for years to come.
Here are a few interesting facts about Mitsubishi:
Mitsubishi is a Japanese multinational automotive company, which was founded in 1870 as a shipping company and later expanded into other industries, including automobiles.

The Mitsubishi logo features three red diamonds, which represent the company's three original businesses: shipping, mining, and trading.

Mitsubishi has a long history of innovation and was the first Japanese car manufacturer to offer a mass-produced four-wheel drive vehicle, the Mitsubishi PX33, in 1936.

The Mitsubishi Lancer Evolution, or "Evo," is a high-performance version of the Lancer sedan that gained a cult following among car enthusiasts for its rally-inspired design and powerful turbocharged engine.

Mitsubishi is one of the pioneers in electric vehicle technology and developed the first-ever mass-produced electric car, the Mitsubishi i-MiEV, in 2009.

Mitsubishi has a strong commitment to environmental sustainability and has developed numerous eco-friendly technologies, including a plug-in hybrid version of its popular Outlander SUV.

In addition to cars, Mitsubishi also produces a range of other products, including electronics, heavy machinery, and ships.

Mitsubishi has a rich history of motorsports and has won numerous championships in rallying, including four consecutive World Rally Championship titles in the late 1990s.

Mitsubishi has a global presence and sells its vehicles in over 160 countries around the world.

In recent years, Mitsubishi has announced plans to shift its focus towards SUVs and electric vehicles, and has partnered with other companies to develop new technologies and products for the future.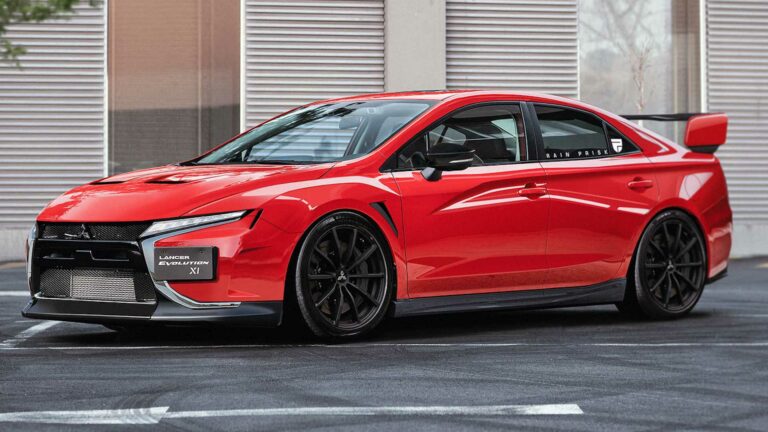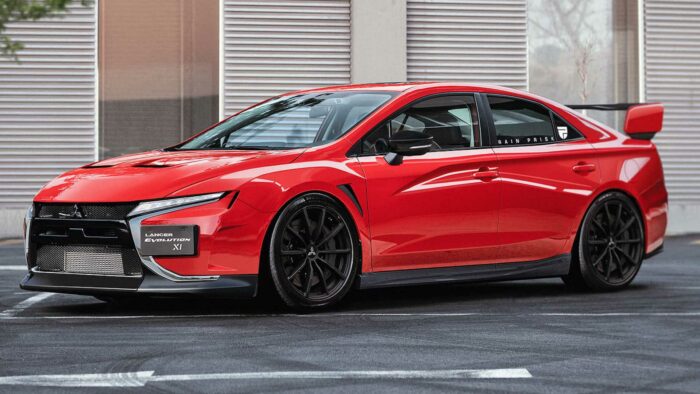 Get VIN Check Report for the Following Mitsubishi Models
Mitsubishi Mirage

Mitsubishi Mirage G4

Mitsubishi Outlander

Mitsubishi Outlander PHEV

Mitsubishi Outlander Sport

Mitsubishi Eclipse Cross

Mitsubishi i-MiEV

Mitsubishi Lancer

Mitsubishi Lancer Evolution

Mitsubishi 3000GT

Mitsubishi Montero

Mitsubishi Montero Sport

Mitsubishi Raider

Mitsubishi Starion

Mitsubishi Galant

Mitsubishi Diamante

Mitsubishi Cordia

Mitsubishi Tredia

Mitsubishi Precis

Mitsubishi Sigma

Mitsubishi Expo

Mitsubishi Mighty Max

Mitsubishi Endeavor.

 
Frequently Asked Questions
Check VIN BY Manufacturer