Are you in the market for a used Volkswagen? Get a full picture of the car's history and avoid potential problems with our VW VIN Check. Our report covers accident history, ownership records, and more. Don't take risks when buying a used car. Get your Volkswagen VIN Check now to make an informed decision.
What Does Volkswagen VIN Number Contain?
A Volkswagen VIN is a 17-character code that contains important information about the vehicle's manufacturing location, model, year, and other specifications. The first three digits of the VIN code indicate the country where the vehicle was manufactured, followed by a unique identifier for the manufacturer. The next five digits represent the vehicle model, engine size, and body style. The ninth digit is a check digit used to verify the VIN's authenticity. The tenth digit represents the model year, while the eleventh digit indicates the plant where the vehicle was manufactured. The last six digits are the unique serial number assigned by the manufacturer. By decoding the Volkswagen VIN, one can obtain a wealth of information about the vehicle's specifications and history.
Information Provided by a Volkswagen VIN Check
A Volkswagen VIN check or VIN lookup is an indispensable resource for anyone interested in buying a used Volkswagen. It offers a wealth of critical information about the vehicle, including its history, such as any prior accidents or damage, service records, ownership records, and any recalls or safety concerns associated with the specific car.
Additionally, the Volkswagen VIN lookup can provide key details about the car's specifications, such as the engine type, transmission, and other important features. All in all, a VW VIN check is a vital tool for anyone who wants to make an informed decision when purchasing a used Volkswagen, as it provides essential insights into the car's overall condition and history.
Lookup Volkswagen Parts Information By VIN Check.
A VW VIN check can provide information about the original equipment manufacturer (OEM) parts that were used to build the vehicle, including the engine, transmission, and other major components. It can also reveal any aftermarket parts or accessories that were installed on the vehicle, such as performance upgrades or cosmetic enhancements.
Additionally, a Volkswagen VIN lookup can help identify which parts may need to be replaced or upgraded based on the vehicle's age and maintenance history. This information can be especially helpful for Volkswagen enthusiasts and owners who want to maintain the authenticity and performance of their vehicles.
Volkswagen VIN Check-In 3 Steps
It's simple to use our VIN Check VW Tool. Follow these three easy steps below to Decode your VIN Number.
To decode your Volkswagen's VIN, you need to find it first. It is usually found on the inside of the driver's door frame or windshield
Enter the VIN in the search form above. Press the button or press enter and wait for your Volkswagen VIN to be processed
Review the report to ensure you have entered the correct VIN. If you need more data, you can get a vehicle history report.
Volkswagen VIN Check Sample Reports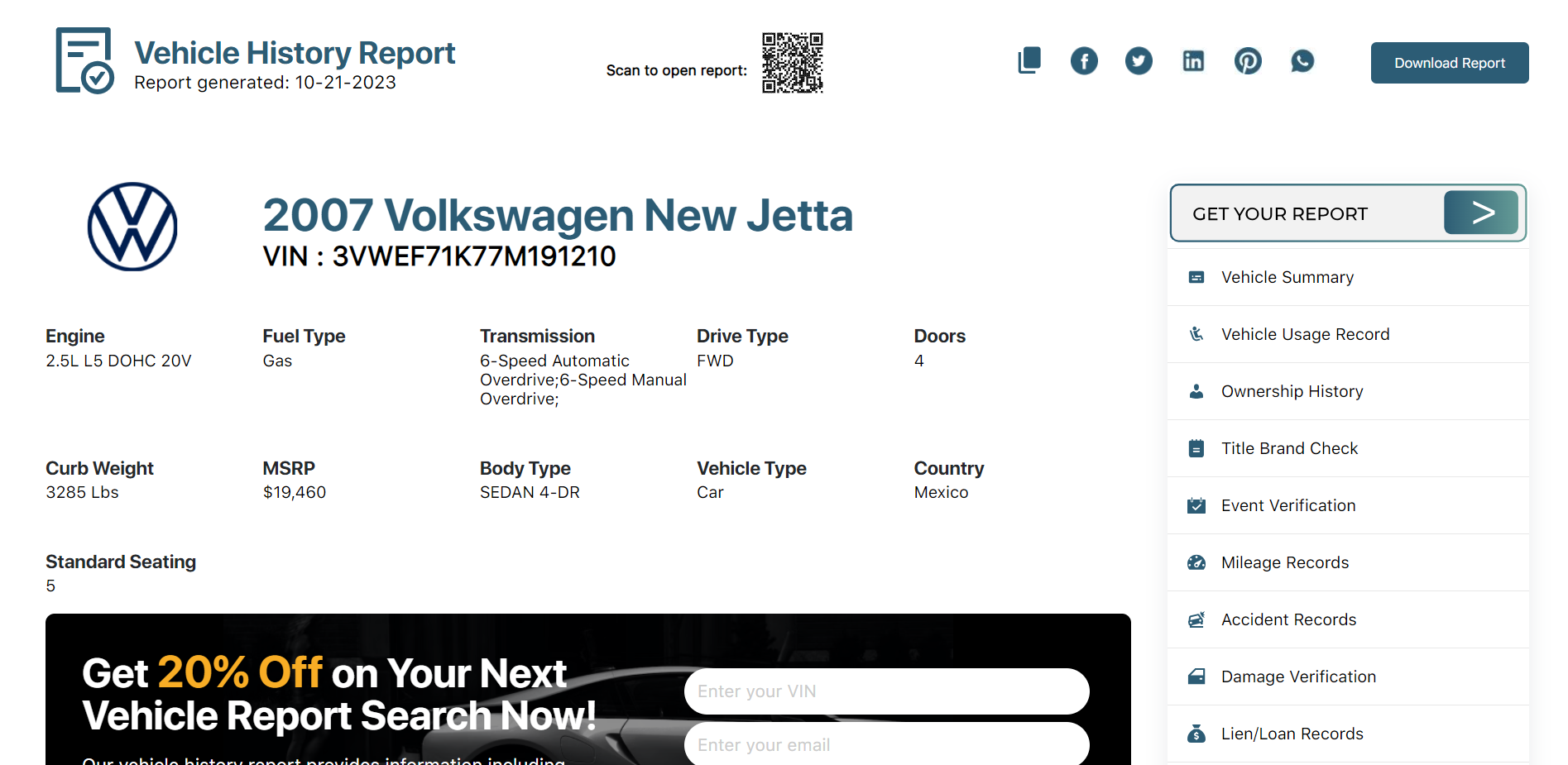 VIN: 3VWEF71K77M191210
Style / Body: SEDAN 4-DR
Engine: 2.5L L5 DOHC 20V
Country of Assembly: Mexico
Get VIN Check Report for the Following Volkswagen Models
Volkswagen is a German car manufacturer and one of the largest automakers in the world. It was founded in 1937 and is headquartered in Wolfsburg, Germany. Volkswagen has a rich history, including the production of the iconic Beetle and the development of the "people's car" concept. Today, Volkswagen offers a wide range of vehicles, including sedans, SUVs, and electric cars. It has a strong global presence and operates in over 150 countries. In recent years, Volkswagen has faced challenges related to emissions scandals but has since made efforts to shift towards electric and sustainable vehicle production. Despite these challenges, Volkswagen remains a popular brand and a major player in the global automotive industry.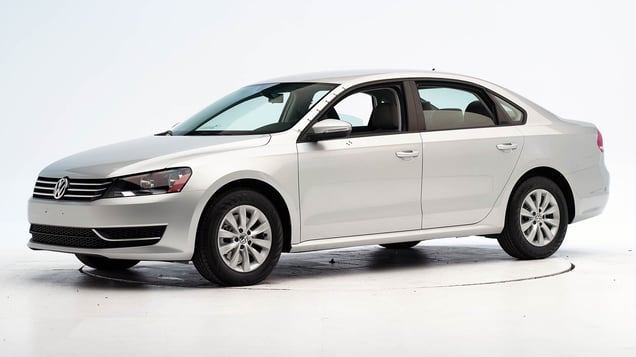 Volkswagen Arteon
Volkswagen Atlas
Volkswagen Atlas Cross Sport
Volkswagen Beetle
Volkswagen Cabrio
Volkswagen Cabriolet
Volkswagen CC
Volkswagen Corrado
Volkswagen e-Golf
Volkswagen Eos
Volkswagen Eurovan
Volkswagen Fox
Volkswagen GLI
Volkswagen Golf
Volkswagen Golf Alltrack
Volkswagen Golf GTI
Volkswagen Golf R
Volkswagen Golf SportWagen
Volkswagen GTI
Volkswagen ID.4
Volkswagen Jetta
Volkswagen Jetta GLI
Volkswagen Jetta Hybrid
Volkswagen Jetta SportWagen
Volkswagen New Beetle
Volkswagen New Cabrio
Volkswagen Passat
Volkswagen Phaeton
Volkswagen R32
Frequently Asked Questions
Check VIN BY Manufacturer