VIN check! The holy grail phrase which is increasingly mentioned in the used car hemisphere, as much as it is essential to run a VIN check on an Internal Combustion Engine (ICE) it is also necessary to make such checks on an Electric Vehicle.(EV) 
The Vehicle Identification Number (VIN) since it was standardized has proved a sure source of vehicle history information. 
How do you check the VIN of your used electric car? This is an essential question that must be answered before any buying decision can ensue. This article provides the answer to this question. 
Nowadays electric cars are gaining more popularity and steadily growing their market share, Forbes reports that in the second quarter of 2022, EV sales accounted for 5.6% of the total auto market (up from 2.7% in Q2 of 2021).
The drive to support the "Sustainable Development Goals" and the urge to use advanced technology is driving many people towards electric vehicles. 
The cost of buying a new car is quite high and some people may not find it affordable, hence most people resort to buying used vehicles. Used vehicles have several pitfalls associated with them hence there is a need to exercise caution before buying any one. 
Some used vehicles may have been stolen, may have their mileage tampered or may have been involved in an accident 
READ ALSO: How to Check Mileage on a Tesla (All Models)
How to Check the VIN When Buying An Electric Car?
Some of the best methods of conducting a VIN check on used electric vehicles are mostly done online.  Here are some of  the best methods:
Use the Detailed Vehicle History Tool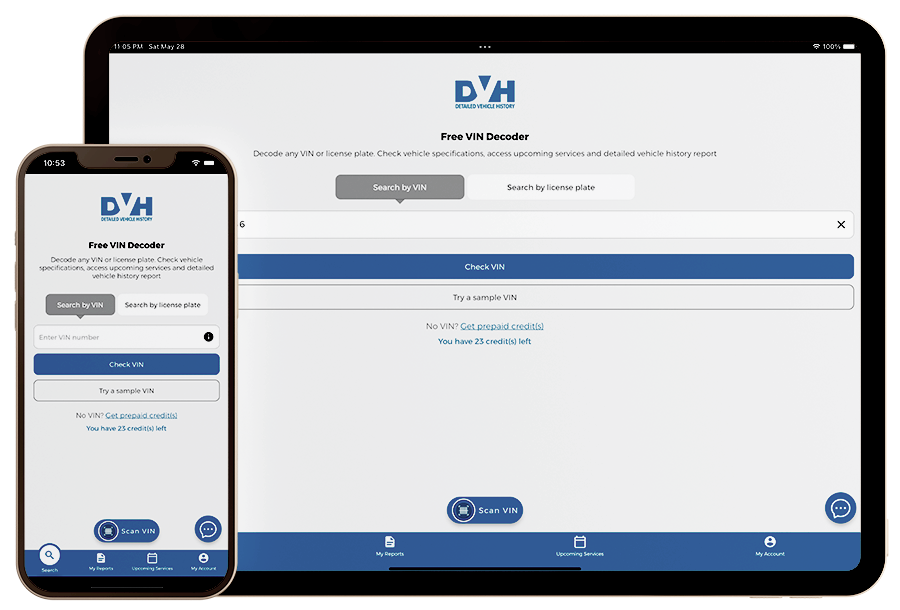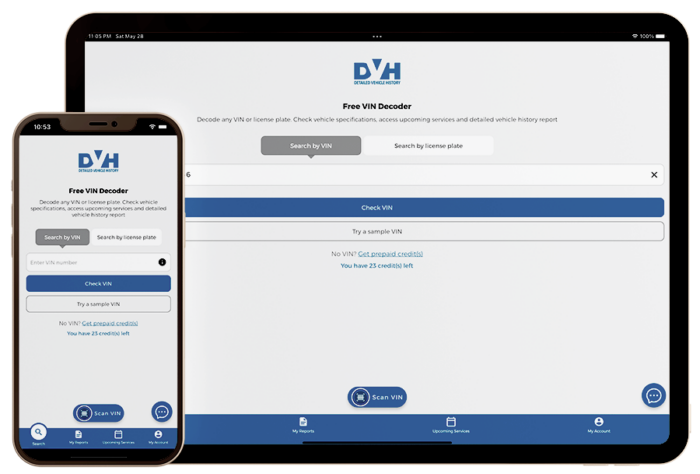 Detailed vehicle history has developed a powerful web application that enables you to run VIN check on any used electric vehicle. This tool has been tested and trusted by many users since 2017, it has helped so many people to make sound decisions before buying any used vehicle and it is in fact still aiding millions all over the world today.
To run a VIN check using Detailed Vehicle History all you have to do is to find your Vehicle Identification Number (VIN) in any of the paper works or on the body of the vehicle. 
Once you have the VIN number visit the VIN check page and input the VIN on the field provided then click on the "check VIN" button. 
The system will deliver a detailed vehicle history report to you, this report will help you confirm or dismiss any doubts you may be having about any used vehicle.
Used the free "VIN decoder & vehicle history" app
On 23rd June 2022, Detailed Vehicle History released The VIN decoder and Vehicle History application. The app has a unique capability to decode Vehicle Identification Numbers (VIN) for modern and classic vehicles in offline or online mode for free! Amazing right? It scans VINs and license plates (US) and returns decoded data in seconds. 
If you want to learn more about this application and how you may put the entire VIN decoding engine and vehicle history engine in your pocket you can read more about the VIN decoding engine. 
When you run  a VIN check with the  app you should get the following in your report: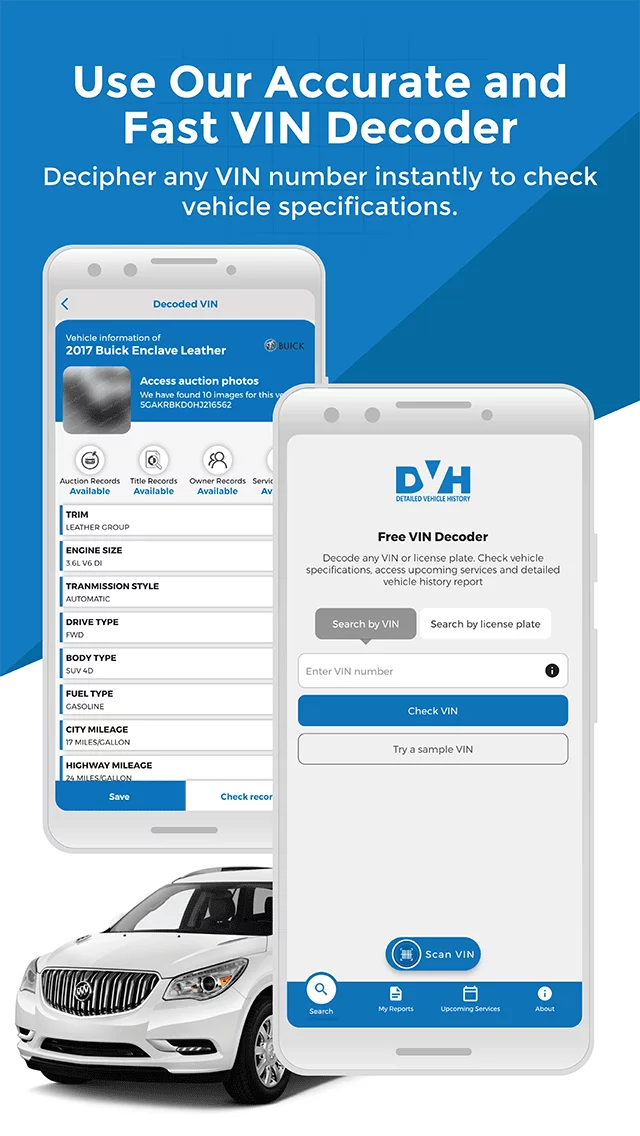 Theft records
Insurance history
Odometer verification 
Hail damage check 
Fire damage check 
Detailed Vehicle Verification
Crash test records 
Flood damage check
Number of previous users
Maintenance records
Open manufacturers/NHTSA recalls
Auction records
Auction Photos
Technical Specification and more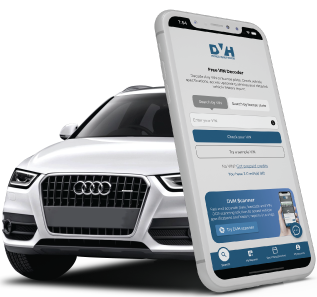 Are electric car VINs different from ICE VINs?
The VIN for all modern vehicles is still one and the same 17-digit Alpha-numeric code encoded with nearly the same amount of information in both ICEs and EVs.
Peek Inside Your Vehicle's Specifications with Our Window Sticker Lookup Tool
Discover Your Car's Original Features, MSRP, Safety Features, Emission Information and More! Try it now for FREE!