Uncover the truth behind any Honda vehicle with our in-depth Honda VIN Check! Reveal critical information like accident history, mileage, previous owners, recalls, and more in just a few clicks. Buy your next used Honda with confidence—try our Honda VIN Check today!
What Does Honda VIN Number Contain?
A Honda Vehicle Identification Number (VIN) is a unique 17-character code that contains essential information about the vehicle. It includes:
World Manufacturer Identifier (WMI): The first 3 characters identify the manufacturer and country of origin.
Vehicle Descriptor Section (VDS): Characters 4-9 provide details about the vehicle's model, body type, engine size, and other specifications.
Vehicle Identifier Section (VIS): Characters 10-17 include unique information about the specific vehicle, such as the production plant, model year, and a unique serial number.
The VIN serves as a fingerprint for each vehicle, allowing you to gather important information about a Honda vehicle's history and specifications through a Honda VIN lookup.
Information Provided by a Honda VIN Check
A Honda VIN check can provide crucial information about a vehicle's history and specifications, allowing you to make well-informed decisions when purchasing a used Honda. Some of the information you can obtain includes:
Vehicle specifications: Year, make, model, trim, engine type, transmission, and other technical details.
Ownership history: The number of previous owners, ownership dates and locations.
Accident history: Reported accidents or damage, including severity and repair details.
Service and maintenance records: A list of all the routine services, repairs, and maintenance performed on the vehicle.
Mileage history: Odometer readings to help identify potential discrepancies or rollback attempts.
Recall information: Manufacturer recalls and whether they have been addressed or not. It also includes the fixes and repairs needed.
Safety ratings: Crash test results and safety ratings from organizations like the National Highway Traffic Safety Administration (NHTSA).
Theft History: Whether the vehicle has been reported stolen and/or recovered.
Lien and repossession records: Any outstanding liens or previous repossessions associated with the vehicle.
By conducting a Honda VIN check, you can gain valuable insights into a vehicle's past and avoid potential issues or hidden problems when purchasing a used Honda.
Honda Title Check By VIN Number
Honda's Title Check By VIN Number tool is a convenient way to quickly and easily check the title of any Honda vehicle. The Honda VIN number check tool allows you to quickly and easily verify the title of any Honda vehicle by simply entering the VIN number. The tool quickly searches the Honda's database to provide you with the accurate title status of the vehicle.
The tool also provides you with additional information such as the vehicle's registration status, recalls, and service history. This tool is an invaluable resource for anyone looking to buy or sell a Honda vehicle.
Honda VIN Check-In 3 Steps
It's simple to use our Honda VIN lookup tool. Follow these three easy steps below to Decode your VIN Number.
To decode your Honda VIN, you need to find it first. It is usually found on the inside of the driver's door frame or windshield
Enter the VIN in the search form above. Press the button or press enter and wait for your Honda VIN to be processed
Review the report to ensure you have entered the correct VIN. If you need more data, you can get a vehicle history report.
Honda VIN Check Sample Report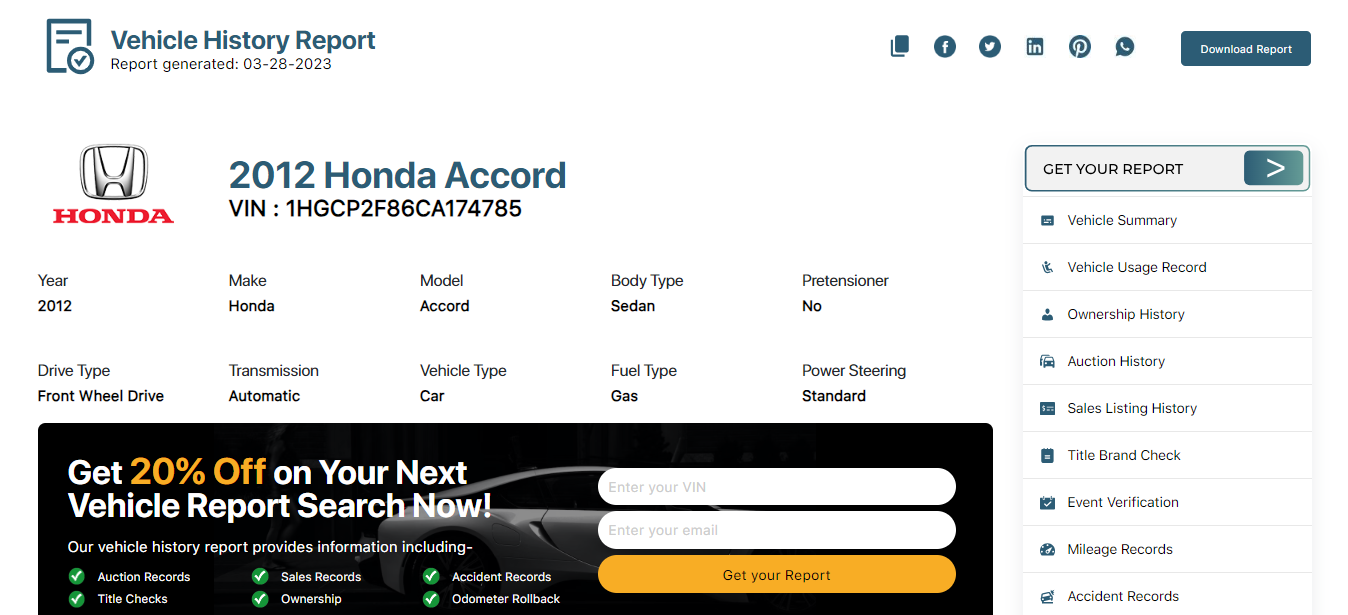 VIN: 1HGCP2F86CA174785
Style / Body: SEDAN 4-DR
Engine: 2.4L L4 DOHC 16V
Country of Assembly: UNITED STATES
Honda Motor Co. Ltd. founded by Soichiro Honda in 1948, has grown to become one of the world's leading automotive manufacturers. With its roots in Japan, Honda has built a strong global presence, offering an extensive lineup of cars, motorcycles, power equipment, and even aircraft. Known for its commitment to innovation, reliability, and fuel efficiency, Honda has consistently been a top choice for consumers worldwide.
Today, Honda's vehicle lineup includes popular models such as the Civic, Accord, CR-V, HR-V, Pilot, and Odyssey, catering to a diverse range of consumer needs. The company is also at the forefront of developing environmentally-friendly technologies, with the Clarity and Insight leading the way in hybrid and fuel-cell vehicles. Honda has been successful in various markets, often ranking high in customer satisfaction and reliability surveys.
As a major player in the automotive industry, Honda continues to focus on research and development, producing cutting-edge technologies that push the boundaries of automotive design and performance. With its dedication to quality, innovation, and sustainability, Honda remains a force to be reckoned with in the ever-evolving global automotive landscape.
Here are the top 5 facts about Honda
Honda is a Japanese automaker that was founded in 1948 and is now one of the largest and most well-known automotive brands in the world.
Honda is known for producing high-quality vehicles with advanced technology, distinctive styling, and exceptional performance.
According to recent statistics, Honda is one of the largest automotive brands in the world, with a strong presence in both developed and emerging markets.
Honda has consistently reported strong sales numbers, particularly in Asia and North America, and it has a reputation for producing vehicles that are designed for affordability, reliability, and fuel efficiency.
Honda is also involved in motorsports, including the popular Formula One racing series, and it is known for its commitment to innovation and sustainability. The brand continues to be one of the most well-respected and successful automotive brands in the world.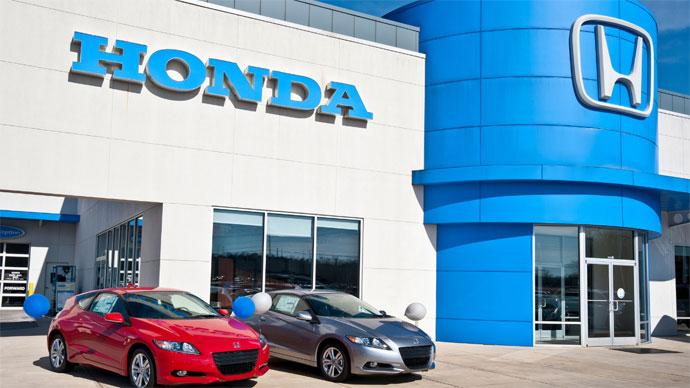 Get VIN Check Report for the Following Honda Models
Honda Accord
Honda Civic
Honda Clarity 
Honda CR-V
Honda Fit
Honda HR-V
Honda Insight
Honda Odyssey
Honda Passport
Honda Pilot
Honda Ridgeline
Honda Accord Crosstour
Honda CR-X
Honda CR-Z
Honda Crosstour
Honda Element
Honda Prelude
Honda S2000
Frequently Asked Questions
Check VIN BY Manufacturer