Ohio VIN Check and Lookup
Buying a used car that guarantees safety on the road involves carrying out a thorough background check of the vehicle's hidden records . Run an Ohio VIN check to search vehicle history. Detailed Vehicle History provides a complete car VIN check and Ohio VIN lookup service that could save you hundreds of dollars in the long run.
Why Should You Run a VIN Check In Ohio?
A VIN check in Ohio can identify serious auto repairs and structural problems. The seller might not tell you the full history of the car. They might not even be aware of its past if they weren't the first owners. Conducting an Ohio VIN check will allow you to fill in the blanks.
When buying a used car, it is essential to check the VIN number to avoid fraud. With a VIN check, you can discover more details about the car's specs and history. You can learn important information about the car's past, like recalls, how many times it has been owned, whether it has a salvage title, and whether it has ever been in an accident.
The VIN of a car can be used to determine whether it has any outstanding loans or liens, has been written off, or has been stolen. Odometer rollbacks, a history of fire or flood damage, and if the vehicle's previous owners provided it with the appropriate maintenance are additional things to check for.
Information Provided by a Ohio VIN Lookup
An Ohio VIN lookup can provide details on a vehicle's specs, prior owners, mileage history, theft status, titles and damage, liens and loans, service and maintenance history, recall information, and more. Having access to this knowledge is essential if you want to purchase a used car that is in good condition and suits your needs. Whether purchasing or selling a used car in Ohio, you can simply make a good decision by conducting an Ohio VIN check.




Best times to buy and sell
How Do You Check If a Car is Stolen in Ohio?
Since they maintain a stolen vehicle database, the National Crime Information Bureau (NCIB) allows the public to run a free VIN check of the theft status of a car. Here are other ways to check the theft status of a used car in Ohio
Run a complete VIN number check. This service is offered by Detailed Vehicle History and at a very affordable price. Investigate the seller if you have the time and the necessary information.
In Ohio, stolen cars are frequently sold to naive buyers. Hence, it's imperative that you comprehend how to defend yourself from this crime and prevent being a victim by running an Ohio VIN check.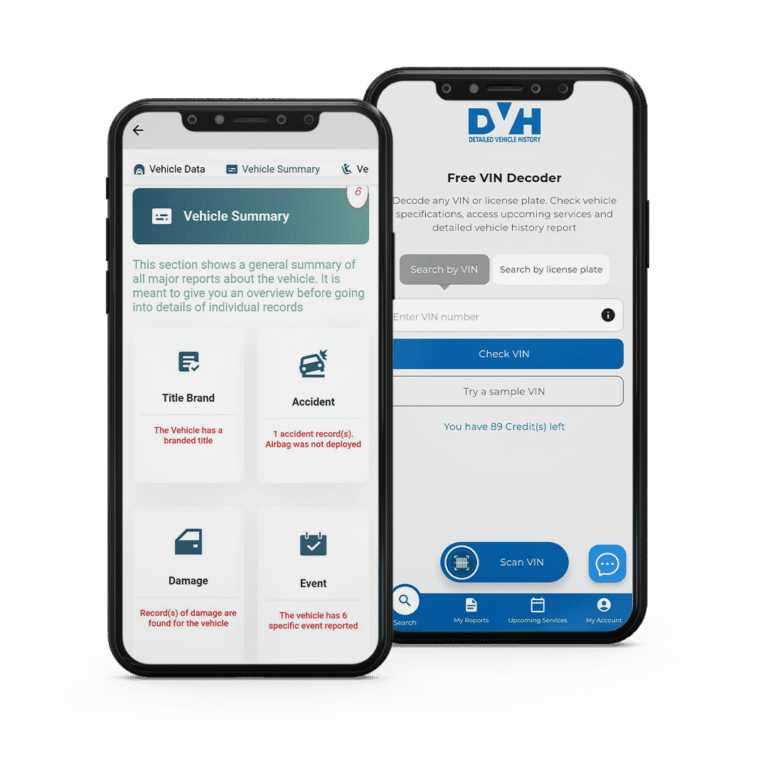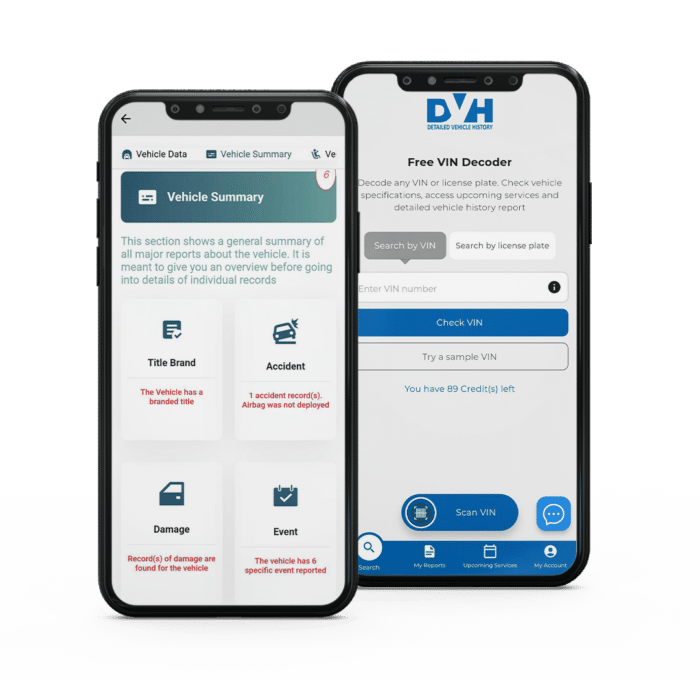 Download the VIN Decoder & Vehicle History App, run VIN checks, Auction Checks, Check upcoming maintenance for your vehicle free! anywhere any time.
Scan, decode VINs, (online and offline) and license plates to check vehicle specifications and access vehicle history reports instantly.
How Do I Check a VIN Number in Ohio?
The vehicle identification number, or VIN is a special 17-digit number that the manufacturer assigns to each car as a means of identification. The specs and history of a particular car can be learned by examining the Ohio VIN number, among other things. Performing a VIN check requires the entering of the VIN number into the VIN number lookup tool. Detailed Vehicle History, renowned for offering accurate and thorough information on any used car in Ohio, has made this service simple and easily accessible.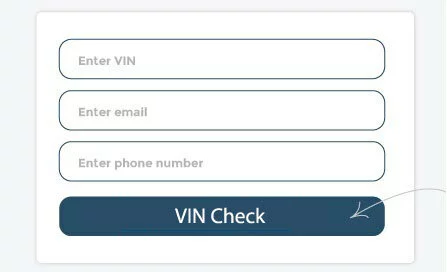 Visit detailedvehiclehistory.com: Go to the website and select "VIN Check" from the drop-down menu
Enter the required details: Enter the VIN number of the car you want to check.
Review the report: Once the report is generated, review it to see the detailed history of the car, including information on accidents, thefts, ownership history, and more.
VIN Lookup By License Plate In Ohio
Another practical option to learn more about a vehicle's specifications and past is to conduct an Ohio VIN lookup by license plate, often known as a reverse license plate search in Ohio. The Ohio license plate number is the only thing you need to supply. The Detailed Vehicle History sophisticated technology can scan public databases to reveal critical vehicle information associated with the Ohio license plate number.
Other Resources for Ohio Car Owners and Drivers
In Ohio, you have the option of purchasing a car from a private seller or a car dealer. When it comes to paying the sales tax, these two transactions are of different types. The process of purchasing from a car dealer is straightforward. The title process will be completed by the car dealer, who will also add the taxes and title costs to the final price you will pay for the vehicle.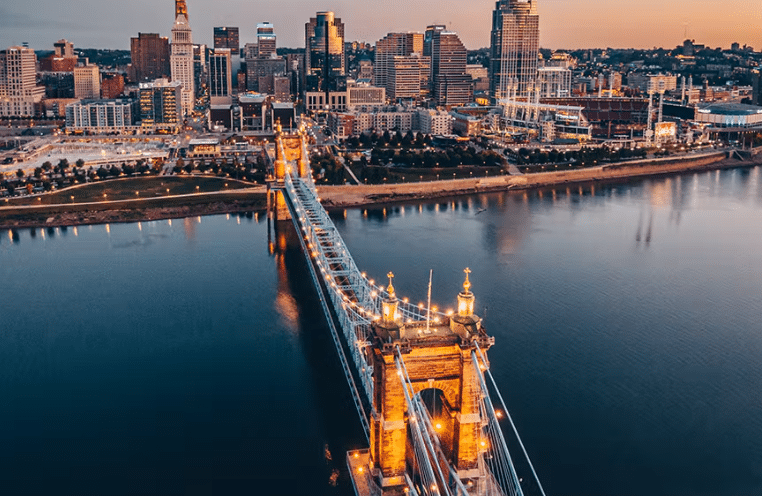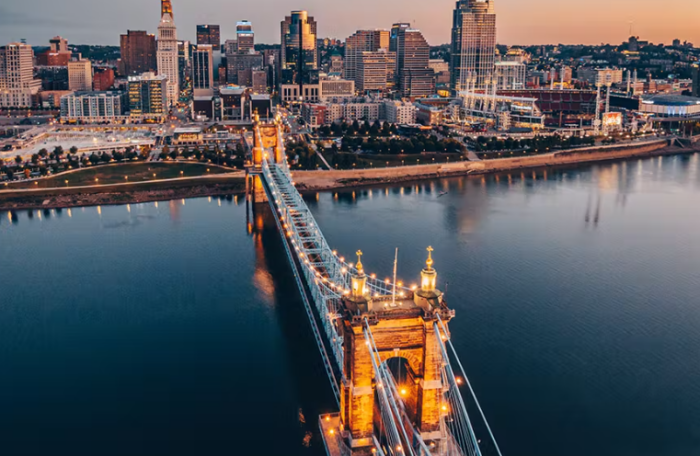 When buying a car in Ohio from a private seller, this is different. With the private seller, you would agree on the vehicle's purchase price, and once the cash has been received, the seller would sign the title into your name. In Ohio, regardless of sales tax already paid by a prior buyer, sales tax is incurred every time a car is purchased or sold.
Before going through the stress of signing documents and making payment for a used car in Ohio, you would do yourself a lot of good by running a thorough VIN search on the car to know more about the history.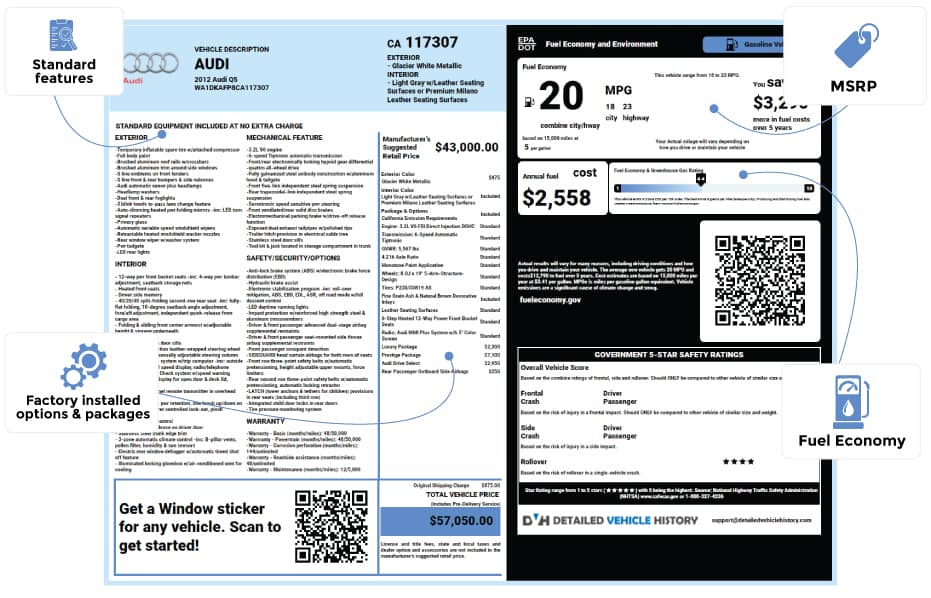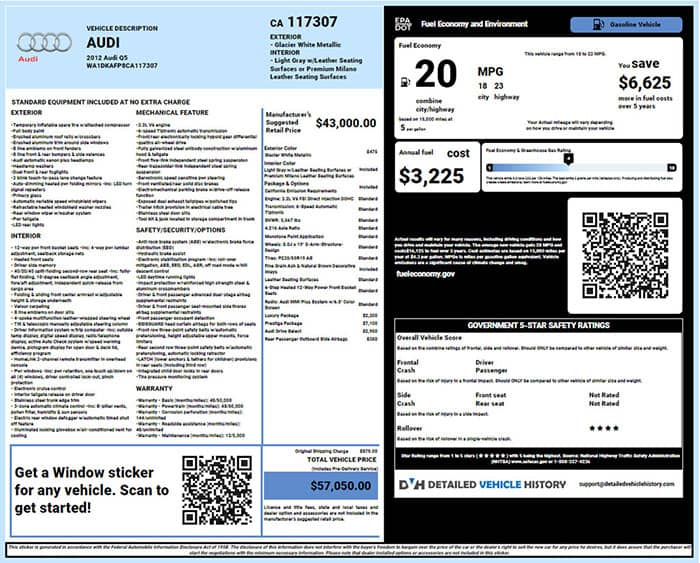 A window sticker is a piece of documentation usually affixed on a car's window that offers a glance exposition of the special features of a particular vehicle.
It usually sheds more light on MSRP, standard and optional equipment, additional packages, fuel economy rating, and more.
Frequently Asked Question (FAQs)
An Ohio VIN check can provide details about a vehicle's make, unique features, specifications, and history. This could involve details about recalls, thefts, accidents, mileage, title history, service and maintenance records, etc. Before purchasing a used car in Ohio, it is preferable to perform a VIN number lookup in order to prevent purchasing a vehicle with unresolved legal difficulties. This service is provided by Detailed Vehicle History at a very low cost; it is 100% accurate.
Detailed Vehicle History developed a free VIN decoder app that can also be used to perform a very cheap dmv VIN check in Ohio. Only a portion of the vehicle's information, such as the year, make, and model as well as details about the engine, will be provided by the free VIN check. The "VIN decoder & Vehicle History" app by Detailed Vehicle History can be downloaded from the Google Play Store and the App Store.
To conduct an accurate Ohio VIN check, Detailed Vehicle History, CARFAX, EpicVIN, Bumper, and ClearVIN, among several others have all been found to be reliable. The best CARFAX alternative for extensive vehicle information, including auction records and pictures, is Detailed Vehicle History. For any used motorcycle in the state, they also have the technology to conduct an Ohio motorcycle VIN check.